Amnesty Kenya Director shot and seriously injured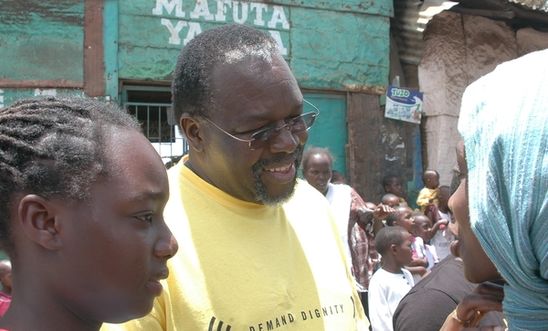 Justus Nyang'aya, the Director of Amnesty International Kenya, was shot and seriously injured last night in Nairobi, Kenya, and is currently recovering in hospital, Amnesty International said today.
Justus Nyang'aya was shot three times, including in the chest, at his home in Rongai in Nairobi and is currently in a stable condition.
The incident is currently under police investigation. A colleague at Amnesty International Kenya said that gunmen raided Mr Nyang'aya's home and stole cash and valuables.
Colm Ó Cuanacháin, Senior Director of Movement Building at Amnesty International said:
"Everyone at Amnesty International sends their best wishes to Justus and his family. We are all extremely thankful that he is now out of danger and we extend our very best wishes for a speedy recovery."