Amnesty calls for site surveys at Mother & Baby Homes in Northern Ireland, as human remains found in Tuam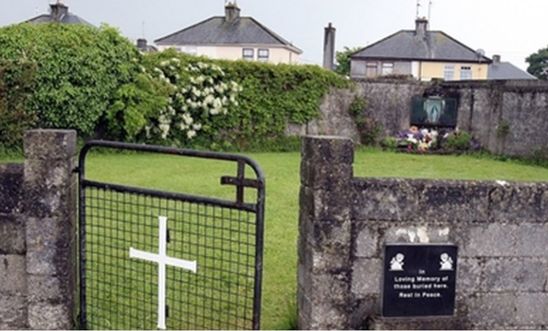 Amnesty International has called for an inquiry into allegations of decades of abuse suffered in Mother and Baby Homes in Northern Ireland, including site surveys to check if there are unmarked burials of babies and infants.
The renewed call from Amnesty comes after Ireland's Commission of Investigation into Mother and Baby Homes has discovered a significant number of human remains in a decommissioned sewage chamber at a Mother and Baby Home in Tuam.
The organisation has called for a probe into abuse which former residents allege occurred in Mother and Baby Homes in Northern Ireland over a period of decades.
Amnesty International's Northern Ireland Programme Director, Patrick Corrigan, said:
"Women in Northern Ireland have told Amnesty they suffered arbitrary detention, forced labour, ill-treatment, and the removal and forced adoption of their babies - criminal acts in both domestic and international law.
"Some also suspect that there was unofficial disposal of the remains of babies and infants who died at the homes.
"We are now calling for site surveys, potentially leading to excavations, at all former Mother and Baby Homes in Northern Ireland and a proper investigation into the litany of human rights abuses which are alleged at the institutions."
Amnesty International has previously identified twelve Mother and Baby Homes or Magdalene Laundry-type institutions which operated in Northern Ireland in the last century, some operating into the 1980s. Thousands of unmarked graves - including of babies and infants - have previously been identified in bog meadows beside Milltown cemetery in Belfast.
In May 2013, Amnesty published a briefing into abuses in Mother and Baby Homes, and supported victims' calls for an investigation into the alleged abuse. Despite various reviews commissioned by the Northern Ireland Executive, victims have still received no answer to their calls for an inquiry.
Two powerful United Nations committees have urged the Northern Ireland Executive to investigate the abuse allegations of systemic abuse. The UN Committee Against Torture and the UN Committee for the Elimination of Discrimination Against Women both recommended that the Northern Ireland Executive should establish an inquiry into abuses in such institutions.