Amnesty announces judging panel for children's book honour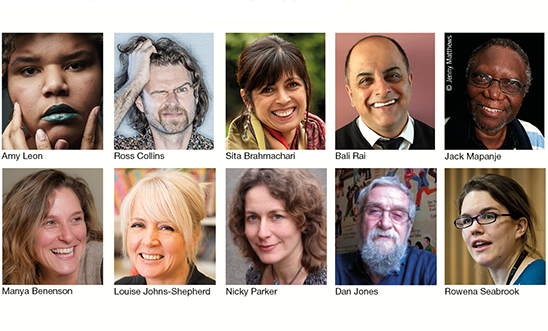 Amnesty International has announced the judges for the Amnesty CILIP Honour attached to the Carnegie and the Kate Greenaway Medals for outstanding children's books. 
The Amnesty Honour commendations will be awarded to one book from each shortlist that best illuminates, upholds and celebrates human rights.
The panel of 10 is comprised of writers, educators and human rights activists who will judge the 16 books on both shortlists.
Judges include Jack Mapanje, the Malawian poet and former prisoner of conscience, who spent nearly four years in prison for writing a poem deemed critical of the Malawian dictator President Hastings Banda, and who credits Amnesty with saving his life.
Another Honour judge is artist and storyteller Manya Benenson, daughter of Amnesty's founder Peter Benenson.
She said: "Books hold limitless possibilities and allow a unique exploration of what it means to be human. The power of the word to shine a light and bring hope is at the heart of Amnesty's founding principle. That power can never be underestimated."
Poet and singer Amy Leon will also join the panel, and believes that her love of books kept her strong as she grew up in the US foster care system, where she endured years of verbal, physical and sexual abuse.
She said: "Through literature, I discovered that there was more to this world than the cycle of violence I was living in. Children are far more in tune with the times than most people allow room to acknowledge."
Ross Collins, who won the first Amnesty CILIP Honour last year for his book 'There's A Bear on My Chair', will help judge the same competition this year.
He said: "Small people spend their lives being told what to do by big people. It probably doesn't occur to them that they too have the right to be respected, the right to be heard and many other rights that most adults take for granted. I was delighted to win the first Amnesty CILIP Honour for picture books last year and I can't wait to help judge this year's competition. I know just how proud it's going to make someone."
Other judges for the Amnesty CILIP Honour include award-winning authors Bali Rai and Sita Brahmachari, as well as Louise Johns-Shepherd, chief executive of the Centre for Literacy in Primary Education.
Bali Rai said: "Amnesty's Carnegie Honour is important recognition for the often unsung work that writers of fiction do in encouraging greater empathy and understanding. In an age where basic human rights are being denied and restricted, and where demonisation of the weakest among us is commonplace, it is vital that we champion those who give us access to the voices we either do not know, or never get to hear."
Amnesty's creative campaigner Dan Jones, head of human rights education Ro Seabrook, and head of publishing Nicky Parker will also be part of the panel.
Nicky Parker said: "Arguably the most important and least valued of all forms of literature, children's books influence and shape young people's attitudes to life. They are the building blocks of social progress."
Amnesty will also provide resources to help adults explore the human rights values in every shortlisted book. These will be available for free and distributed by Amnesty and CILIP to schools, libraries, parents and adults running reading activities with children.
The Amnesty CILIP Honour is the result of a major human rights partnership between Amnesty and CILIP, the library and information association.
The winner will be announced on Monday 19 June at a gala event in London's Royal Institute of British Architects.
About the CILIP Carnegie Medal
The Carnegie Medal, awarded annually to the writer of an outstanding book for children, was established in 1936 in memory of the Scottish-born philanthropist, Andrew Carnegie (1835-1919). A self-made industrialist who made his fortune in steel in the USA, Carnegie's experience of using a library as a child led him to resolve that "If ever wealth came to me that it should be used to establish free libraries." He set up more than 2,800 libraries across the English-speaking world and by the time of his death over half the library authorities in Great Britain had Carnegie libraries.
About the CILIP Kate Greenaway Medal
The Kate Greenaway Medal was established in 1955 for distinguished illustration in a book for children. Named after the popular nineteenth century artist, known for her beautiful children's illustrations and designs, the CILIP Kate Greenaway Medal is awarded annually for an outstanding book in terms of illustration for children and young people.
The CILIP Carnegie and Kate Greenaway Children's Book Awards