Amnesty and The Co-operative Bank launch 'Rise Up' youth activism training programme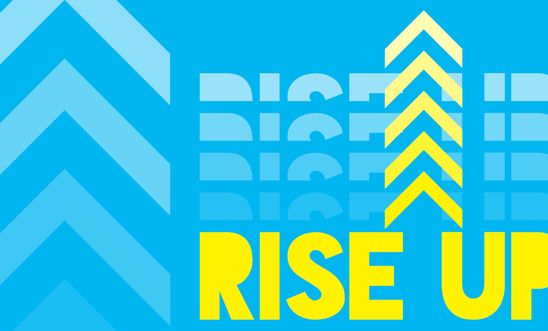 'Young people are not the leaders of tomorrow, but the leaders we need here and now' - Kate Allen
This weekend (14-15 September) will see the first cohort of young activists take part in Amnesty International UK's 'Rise Up' youth activism training programme, supported by The Co-operative Bank.
The year-long campaigning and advocacy training programme will equip young activists with the skills, knowledge and confidence they need to make positive change happen in their communities.
Hailing from all corners of the UK, the passionate young human rights defenders will be offered in-depth support and training to develop and progress their own campaigns and drive change.
As part of the programme, the activists will each choose to campaign on a human rights issue that matters to them. The broad spectrum of campaigns will range from: women's rights, LGBTI issues, refugee rights, homelessness, discrimination, climate change and youth empowerment.
Kate Allen, Director at Amnesty International UK, said:
"We have seen a recent surge in inspirational youth activism around the world. Through the rise of global movements, like the March for Our Lives and the School Strikes for Climate, we can clearly see the power of young people as human rights campaigners.  
"But we know that there are still significant barriers to participation in campaigning for young human rights defenders in the UK.
"That's why we're delighted to have teamed up with The Co-operative Bank to offer this unique one-year training course that will bring young people from across the country together to deliver the change they want to see.
"It is Amnesty's abiding belief that young people are not the leaders of tomorrow, but the leaders we need here and now."
Andrew Bester, Chief Executive of The Co-operative Bank said:
"We are very proud to support the Rise Up programme in partnership with Amnesty International UK and believe that this is a really important initiative that comes at a pivotal time.
"Young people are already finding their voices to advocate change and this programme is the ideal way to nurture and grow this movement in the UK.
"We are delighted to be supporting a scheme that will mentor and encourage passionate young people to take the right steps to campaign for change."
The four training sessions will run from September 2019 to June 2020 and will cover:
1. Building Your Base: An introduction to the programme, exploration of human rights and participant's own role in achieving change.
2. The Change You Want To See: A strategic campaigns approach exploring how to identify goals, develop a strategy and understand participant's own influence in their communities.
3. The Tools You Need: Training in the tactics needed to achieve positive human rights change - from working with the media, to digital skills, political engagement and creative practices.
4. Action Planning: A workshop on how to create personal action plans and trial some of the skills participants have developed.
Global wave in youth activism
The past few years have seen an unprecedented wave of activism from young people across the world in response to the climate emergency facing our planet, escalating gun violence in the US, period poverty in the UK and much more.
Inspired by the example of Greta Thunberg, more than a million young people from dozens of countries have joined the Fridays for Future movement and other youth-led groups. Mass global climate strikes have been planned for 20 and 27 September, with more than 2,400 events planned in 1,000 cities around the world. On Wednesday, Amnesty's Secretary General wrote to schools across the country urging them to 'neither prevent nor punish' pupils from taking part in the global days of strikes.
Amnesty believes in the importance of supporting and expanding the space for greater youth-led engagement and participation, both within the organisation and externally. Across the UK, Amnesty youth and student activists campaign and fundraise together for human rights in 500 schools and sixth form colleges and over 100 university campuses.
To follow the Rise Up programme please visit www.amnesty.org.uk/riseup