Algeria: blogger sentenced to ten years for Facebook post and YouTube video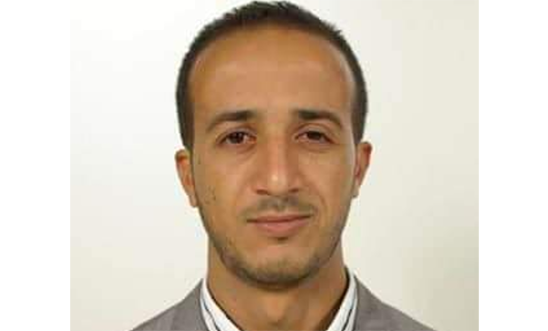 Amnesty has named Merzoug Touati a prisoner of conscience and called for his immediate release © Private
Charges against university graduate Merzoug Touati included 'incitement to gatherings and sit-ins in public spaces'
'As a citizen-journalist, Merzoug Touati has every right to document the world around him' - Heba Morayef
Responding to news that the Algerian blogger Merzoug Touati has been sentenced to ten years in prison for a Facebook post and a YouTube video, Heba Morayef, Middle East and North Africa Regional Director at Amnesty International, said:
"It is utterly shocking that the Algerian authorities have imposed such a heavy sentence on someone solely for expressing his peaceful opinion online.

"Merzoug Touati's arrest, trial and sentence is further proof that freedom of expression remains under threat in Algeria, where the authorities continue to use a range of repressive laws to quell dissent.

"As a citizen-journalist, Merzoug Touati has every right to document the world around him and the country he lives in. 

"The Algerian authorities must immediately and unconditionally release Touati, a prisoner of conscience imprisoned solely for peacefully expressing his views."
Earlier this week, Amnesty warned that Mr Touati could even have received a death sentence at his trial. The organisation called for his release, saying it was "ludicrous" that he was on trial at all.