Afghanistan: Taliban threaten attacks on presidential rallies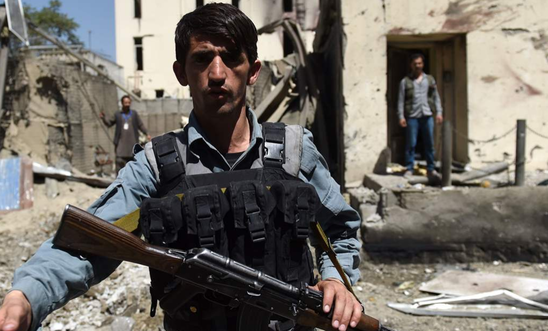 Responding to the Taliban's threats to attack political campaign rallies during the presidential election season in Afghanistan, Zaman Sultani, Amnesty International's South Asia Researcher, said:
"These threats demonstrate a chilling disregard for human life. At a time when the Taliban claims to be pursuing peace, it is threatening to carry out war crimes by attacking civilians at election rallies.

"The Afghan authorities have a responsibility to protect civilians during the election campaign season. The Afghan people must have their rights to freedom of peaceful assembly, freedom of association and freedom of expression respected and protected."
'Voice of Jihad' website threat
Afghanistan is currently in the second week of campaigning for next month's presidential election.
In a statement issued on its 'Voice of Jihad' website, the Taliban warned Afghans to stay away from election campaign rallies and issued threats of violence.
The statement said: "As campaigns for these theatrical elections are already in full swing and rallies are being organised, the Mujahideen of Islamic Emirate will be becoming their barrier. To prevent losses, God forbid, from being incurred by our fellow compatriots, they must stay away from gatherings and rallies that could become potential targets."
In July, more than 1,500 people were killed or wounded in political violence Afghanistan, according to the United Nations Assistance Mission in Afghanistan. This is the highest number of civilian casualties recorded in a single month this year.