The People's Postcode Lottery
Amnesty International UK operates its own society lottery licensed and regulated by the Gambling Commission. The lottery is promoted and managed by People's Postcode Lottery. A minimum of 32% from each subscription goes directly to charities and good causes across Great Britain and internationally - players have raised over £500 million so far. For details of the charities and good causes which are promoting and benefitting from the lottery draws, please visit https://www.postcodelottery.co.uk/good-causes/draw-calendar. 
Sign up today to play with your postcode for the chance to win! There are guaranteed winners every day. 
What can you win?
•    Each month one postcode area will land a share of the £3 million Postcode Millions draw
•    Every Saturday and Sunday, one lucky postcode will win the £30,000 Street Prize 
•    Each day, Monday to Friday, winning tickets in 10 postcodes scoop the £1,000 Daily Prize
•    Each month, winning tickets will receive a £5,000 Dream Holiday prize, plus £2,000 spending money
•    Each month, there's £25,000 for every ticket in one winning postcode, plus a brand new car for one lucky winner
People's Postcode Lottery manages multiple society lotteries promoted by different charities and good causes. People play with their chosen postcodes for a chance to win cash prizes. 
It costs £10 a month to play and winning postcodes are announced every day. The maximum amount a single ticket can win is 10% of the draw proceed. For details, please visit www.postcodelottery.co.uk/prizes 
New players can sign up to pay using direct debit by calling 0808 10 9 8 7 6 5. New players who sign up online at www.postcodelottery.co.uk can pay using direct debit, debit card or PayPal.
Postcode Lottery Limited is regulated by the Gambling Commission under licence numbers: 000-000829-N-102511 and 000-000829-R-102513. Registered office: Titchfield House, 69/85 Tabernacle Street, London, EC2A 4BD
• Follow us @PostcodePress
More information about the prizes can be found here
Sign up today and join the fun!
If you would like to play People's Postcode Lottery, have the chance of winning big and help support Amnesty International UK, visit postcodelottery.co.uk or call 0808 109 8765.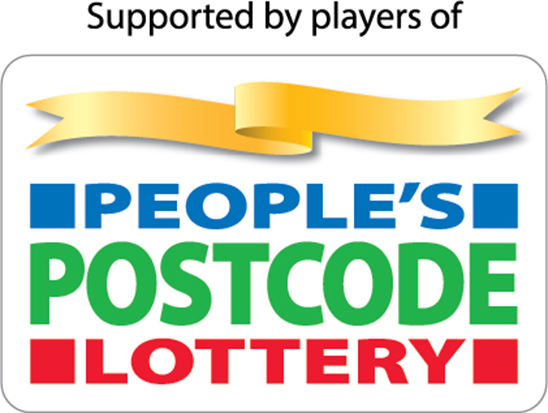 The small print

More Information And Help About Problem Gambling
For help and general advice about gambling go to www.begambleaware.org
For advice on problem gambling via a live webchat go to: www.gamcare.org.uk
GamCare also offer a phone helpline on 0808 8020 133