Northern Ireland: 'Victory for press freedom' as police drop case against investigative journalists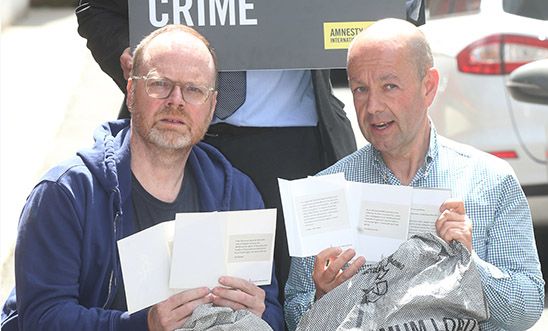 © Hugh Russell
'Trevor Birney and Barry McCaffrey have won a famous victory for press freedom' - Patrick Corrigan
Amnesty International has welcomed a decision by Durham Police to drop the criminal investigation of Northern Ireland journalists Trevor Birney and Barry McCaffrey. 
The decision comes after the journalists were successful in having Belfast High Court quash the search warrants which were used to raid their homes and office.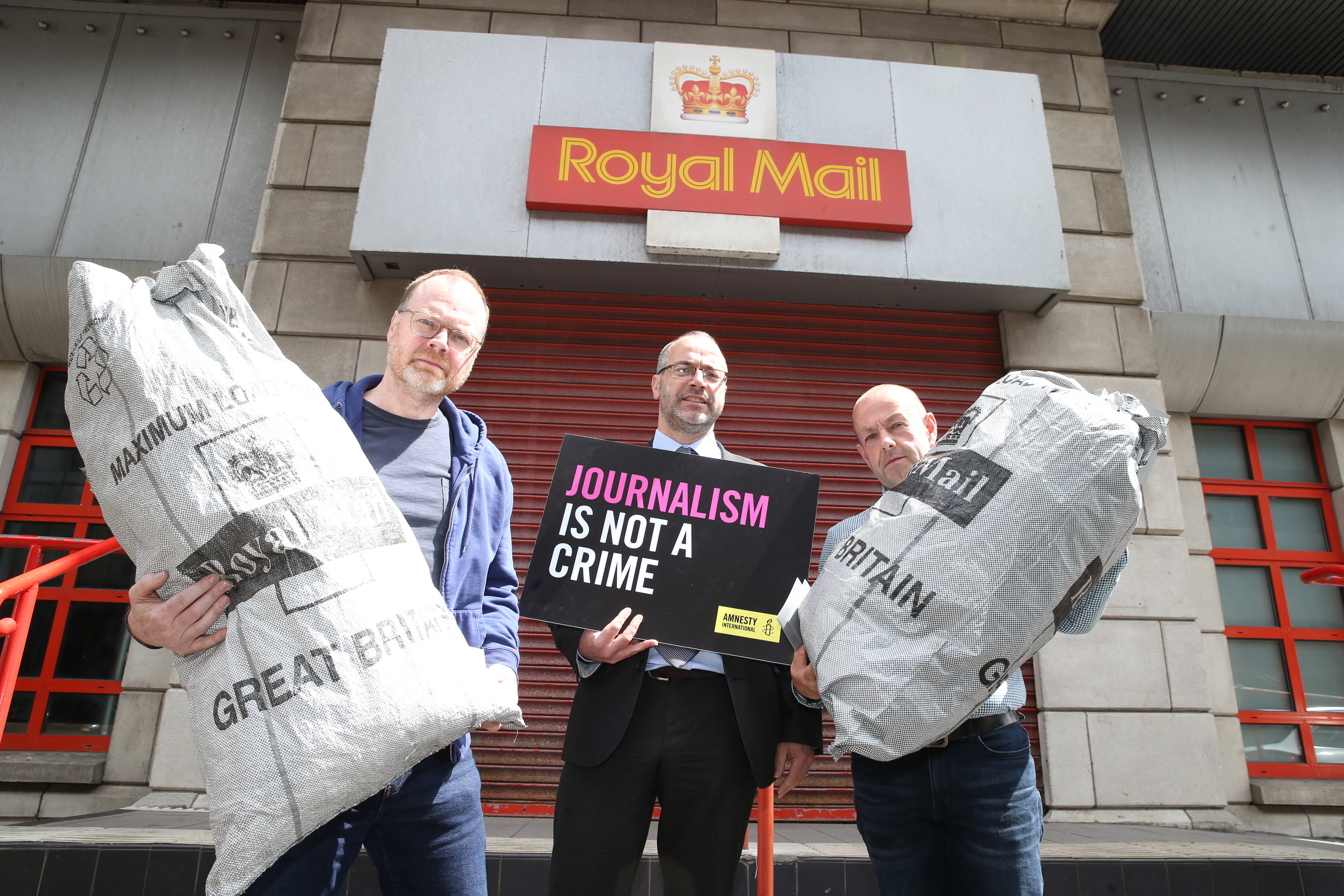 NUJ members Birney and McCaffrey were arrested and questioned by police in August 2018 in connection with the documentary film No Stone Unturned. The pair have not been charged and have remained on bail since their arrests.
Patrick Corrigan, Amnesty International's Northern Ireland Programme Director, said:
"Trevor Birney and Barry McCaffrey have won a famous victory for press freedom.
"If they'd lost, every investigative reporter in the UK would have been living in fear of a dawn raid by the police. 
"It's been deeply troubling to see police trying to jail journalists who helped expose human rights abuses, rather than those who actually murdered six innocent people.
"The Chief Constables of Durham Police and the PSNI owe apologies to Barry and Trevor, as well as their families and colleagues. 
"Almost 25 years after the Loughinisland murders, the most effective way for the PSNI to demonstrate that they have learnt the lessons of this case would be to finally commit to putting the killers - rather than responsible journalists - behind bars."