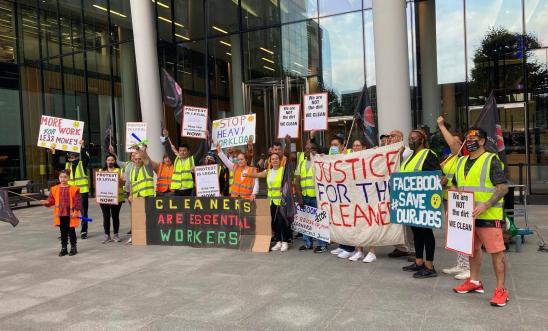 Workers who are sub-contracted to clean the offices of Meta (formerly known as Facebook) must all be guaranteed fair working conditions as part of their right to freedom of association, including the right to form and join a union and collectively bargain for decent conditions, without fear of interference, intimidation or retaliation.
Amnesty International is publishing this briefing following the dismissal of Guillermo Camacho Equez (Camacho) in October 2021. He was a contracted cleaner and trade union representative of the Cleaners and Allied Independent Workers Union (CAIWU) who actively spoke out and campaigned for fair working conditions and against the excessive workload of cleaners at Meta's London office on Brock Street.
You can download the briefing below.