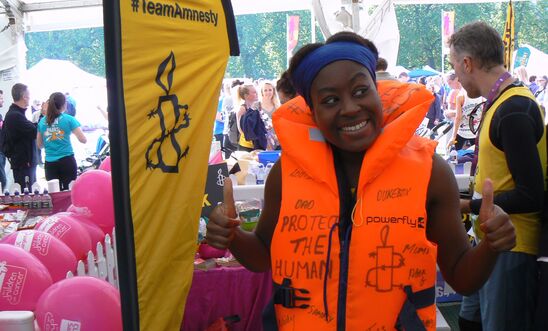 We're delighted to be able to offer access to over 350 events across the UK, from fun runs for beginners to the chance to race for medals in some of the most popular events in the UK running calendar, including: Hackney Half Marathon, Manchester Marathon and Half Marathon, Leeds Half Marathon, Edinburgh Marathon and Half Marathon and many many more!
You can select your choice of event local to you or further afield via our trusted event partners, Run for Charity. We cannot wait to have you on our team of heroic runners all helping to create a fairer and more just world with every step you take!
Need help or more information? Contact us on team@amnesty.org.uk or on 020 7033 1646.