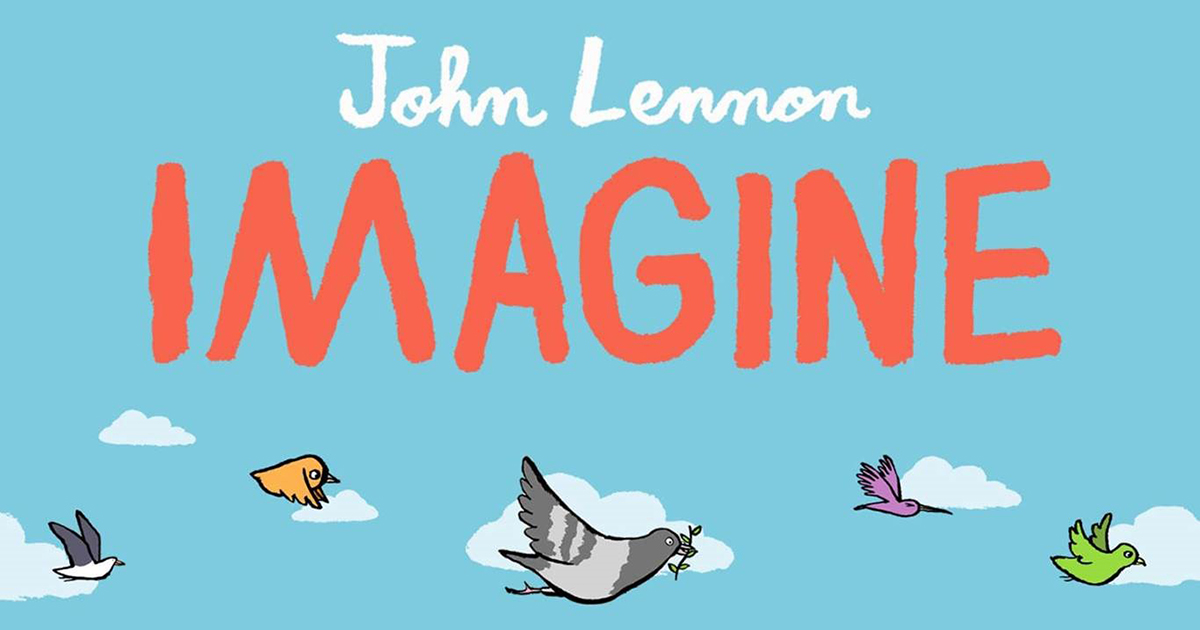 Imagine our world at peace.
John Lennon first sang 'Imagine' over 40 years ago. Today, the song's words and its message are just as important because they remind us to imagine peace at a time when our world doesn't seem very peaceful.
That's why we've teamed up with John's wife Yoko and illustrator Jean Jullien to bring you this new children's book, which we hope will inspire future generations to imagine our world full of freedom, friendship, equality, kindness and understanding.
In the book's foreword, Yoko writes:
"This book is very special to me. The words were written by my husband John and it makes me so happy to see them illustrated in this beautiful book. He wrote Imagine as a song calling for peace around the world. Today, we need peace more than ever, so I think his words are still very important.

"Everybody wants to feel happy and to feel safe. And we can all help make the world a better place in our own way. We should always keep love in our hearts, and look after one another. We should always share what we have, and we should stand up for people who are not being treated fairly.

"And it's important that we treat everyone like that, not just our family and our friends. We should treat everybody the same, no matter where they are from or if they speak a different language. After all, the pigeon in this book welcomes all the other birds, whatever colour of feathers or shape of beak they have.

"By doing this, we can all help to make a difference every day. Every small good thing that we do can help change the world for the better. You can do it, I can do it, we all can do it.

"Imagine. Together we can make peace happen.

"Then the world truly will live as one."
Reviews
'[the] message is as relevant to society today as it was when it was released' Design Boom
Children's Book of the Week: 'lovely to read to your child during these troubled times.' The Sun
'A lovely picture book'  Angels & Urchins
'Effective and very poignant' The Bookseller
'The artist's boldly outlined images...have a simple, heartfelt poignancy that make this beautiful book the perfect starting point for introducing Lennon's message of tolerance, understanding, inclusiveness, unity and peace to today's children. It's certainly as relevant as when it was written over 45 years ago: indeed, we desperately need it now even more than ever.' Red Reading Hub
 
Artists from around the world are sharing their messages of peace ahead of the book's release.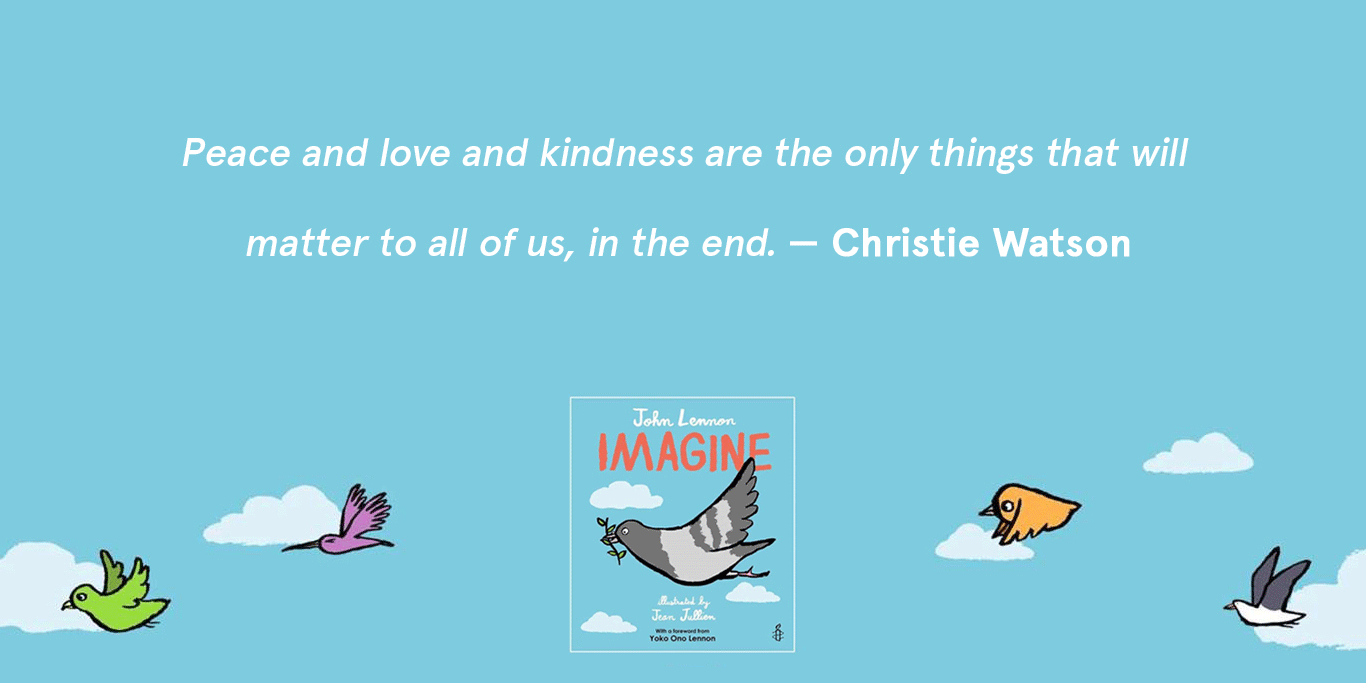 You can share your own message of peace on the Imagine Peace Book website.
The book is available to buy now from the Amnesty Shop.
Get your school involved
We've designed some fun activities to help you share John Lennon's incredible message with your pupils.
Click here to download our activities pack which includes helpful discussion questions.
We've also put together this fun craft kit for making 'peace bunting' from the cute birds illustrated in the book.