How your donation will make a difference
How your donation will make a difference
At Amnesty International UK, we don't just accept that bad things happen. We expose the ugly truths. We mobilise people all over the world to demand better. We challenge governments, change laws and transform lives.
Donate now to say NO to hate. NO to intolerance and violence. NO to racism, sexism, homophobia and transphobia. 
By donating today, you'll help campaign for the rights of people all over the world. You'll help change unfair laws. You'll help expose corrupt governments and hold them to account. 
We know the difference our movement can make. Since Amnesty International started in 1961, we've helped to release 50,000 wrongly imprisoned people over the world, people have been protected from torture and harassment, and laws have been changed to create a safer, more just world.
But we won't stop fighting until we have a world in which everyone can live a life of freedom and dignity.
Today is #GivingTuesday. Give now.
OTHER WAYS TO DONATE
To donate by phone, call our Supporter Care Team on 020 7033 1777
Send a cheque payable to 'Amnesty International UK' to:
Amnesty International UK
17-25 New Inn Yard
London EC2A 3EA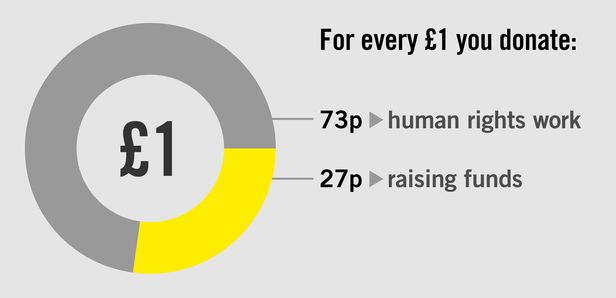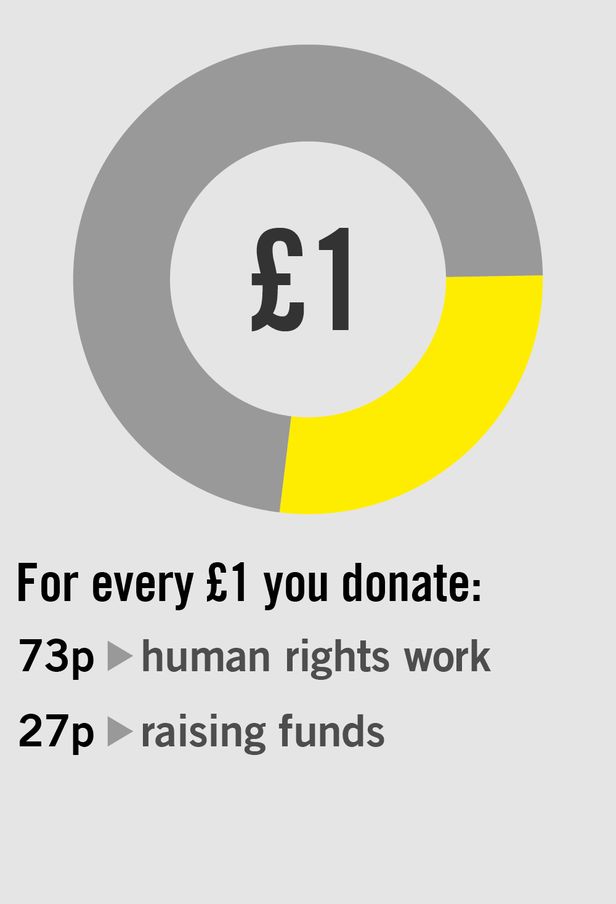 OTHER WAYS TO DONATE
To donate by phone, call our Supporter Care Team on 020 7033 1777
Send a cheque payable to 'Amnesty International UK' to:
Amnesty International UK
17-25 New Inn Yard
London EC2A 3EA
To donate by phone, call our Supporter Care Team on 020 7033 1777
Send a cheque payable to 'Amnesty International UK' to:
Amnesty International UK
17-25 New Inn Yard
London EC2A 3EA