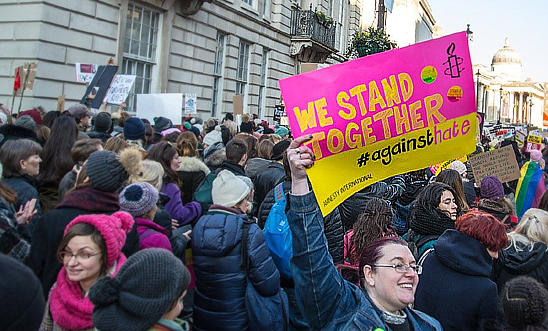 Tackling hate crime in the UK
For some people racism, xenophobia and violence are nothing new. But, post-EU referendum, there is evidence that hate incidents are increasing.
For example, just one day after the Brexit vote, a cashier in my local supermarket was forced to suffer a torrent of racial abuse. Luckily some of the others waiting in the queue spoke up in the cashier's defence.
Unfortunately, some people have interpreted divisive language used by politicians to dehumanise migrants as a green light to behave in bigoted, prejudiced ways.
Today your donation to our Against Hate Crisis Appeal is your opportunity to stand up against racist abuse towards people just going about their daily lives.
Please join us in standing against hate with a donation today.