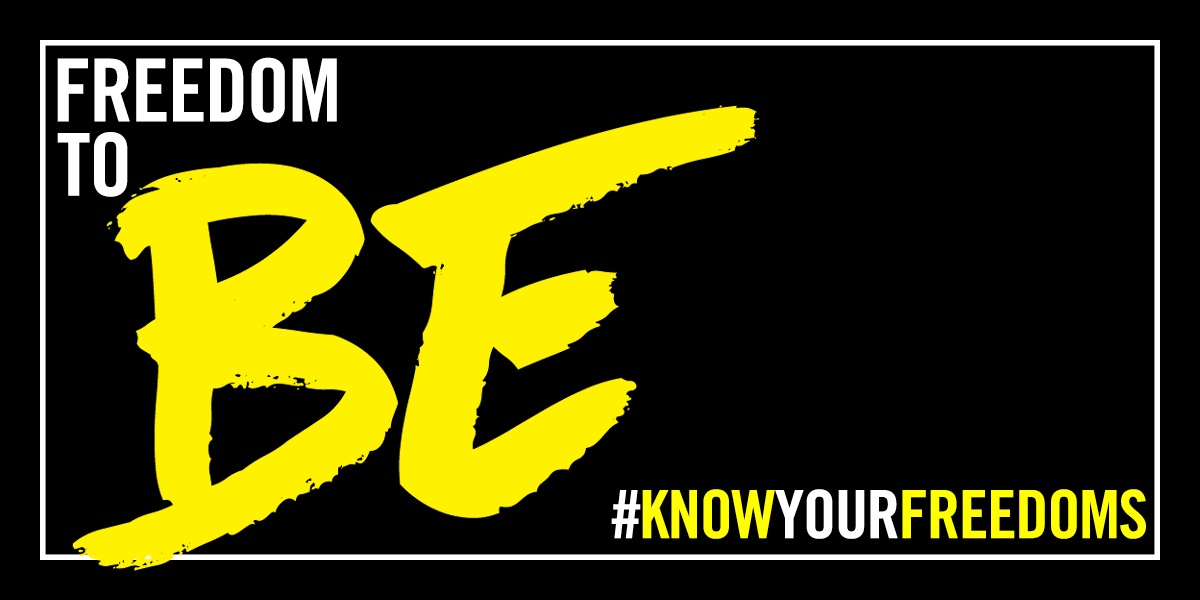 The Freedom to Be
The freedom to be whoever you were born to be. The freedom to be accepted in society and to feel safe no matter who you are. The freedom to walk down the street Black, trans and beautiful, in a hijab, a tracksuit or in the most extravagant drag and still feel safe. The freedom to be limitless with a disability.
The freedom to trust in the police, to not be a target of hate speech, to not clutch your keys while you walk home at night.
However you use this freedom, you have the right to be completely yourself, without judgement, without fear.
Success stories
At Amnesty International UK, we work to protect people's Freedom to Be whenever justice, freedom, truth and dignity are denied. Together with supporters like you, our work is changing the lives of people like Cáitlín and Holly.
After years of campaigning, we celebrated an historic change in the law in Northern Ireland in 2019 when same-sex marriage was finally legalised. It's been years in the making, but finally Cáitlín and Holly became one of the first same-sex couples to be married in March 2020.
What you can do
The simple act of sending an email or signing a petition can make a real difference to people's lives. People like Monireh, Yasaman and Mojgan who have been sentenced to 32 years in prison in Iran for wearing what they wanted.
A video went viral of Monireh, Yasaman and Mojgan not wearing veils, handing out flowers to other women on a train in Tehran and discussing their hopes for a future where all women in Iran would have the freedom to choose what to wear.
Weeks later, they were arrested and have been charged with 'inciting prostitution' for choosing not to wear veils. The preservation and celebration of women's right to choose is a fundamental human right and we need your help to protect it.
Join thousands calling on Iran's Head of the Judiciary to release Monireh, Yasaman and Mojgan immediately. Take action now.
Still want to learn more? Read more about the campaigns and issues we work on here.