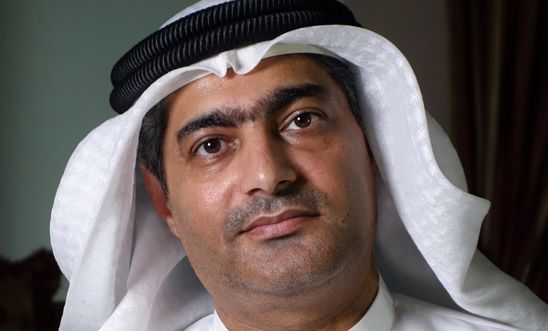 Thank you for calling for the release of Ahmed Mansoor - human rights activist and blogger in the United Arab Emirates.
Over 18,000 of you called for his release, and on the 28 June we delivered your signatures to the Emirati authorities. We will continue to monitor Ahmed's case and will keep you updated.
Detained for defending human rights
Ahmed is the last of a long line of human rights activists in the UAE to be arrested simply for defending human rights. At around midnight on 20 March, 12 members of the UAE state security burst into Ahmed Mansoor's home in the emirate of 'Ajman, in the United Arab Emirates (UAE). They searched his house (it's unclear whether they had a warrant to do so), confiscated his phones and other electronic devices, and after three hours of searching the property, took Ahmed Mansoor away with them.
For over a week, Ahmed's family and lawyer had no idea where he was. On 29 March, UAE authorities revealed that Ahmed was being held in al-Wathba Prison in Abu Dhabi, and that the 'Prosecution for Cybercrimes' had ordered his arrest, for allegedly 'promoting false and shaded information through the Internet and serving agendas aimed at spreading hatred and sectarianism'.
Alleged cybercrimes charges
Hours after he was arrested, the official state-run news website, the Emirates News Agency, announced that Ahmed Mansoor had been arrested on the orders of the Public Prosecution for Cybercrimes and detained pending further investigation. In the statement, the authorities accused him of 'using social media [including Twitter and Facebook] sites to publish false and misleading information that harm national unity and social harmony and damage the country's reputation' and 'promoting sectarian and hate-incited agenda'.
A prisoner of conscience
The authorities are punishing Ahmed for using social media to exercise his right to free speech. He is a prisoner of conscience, detained and punished simply for exercising his rights.
Until his arrest, Ahmed Mansoor was been the only independent voice still speaking out through his blog and Twitter account against human rights violations from inside the UAE. As a result, he has faced repeated intimidation, harassment, and death threats from the UAE authorities or their supporters.
In 2015, in response to his courageous work, Ahmed won the prestigious Martin Ennals Award for Human Rights Defenders.