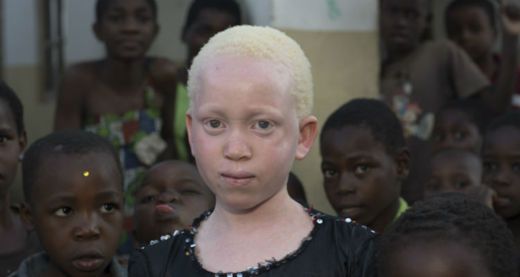 Annie Alfred is like any other child in Malawi, but some people believe her body has magic powers. Annie was born with albinism. Annie could be hunted and killed for her body parts because some think this will make them rich. Thousands like Annie are at risk.
We are asking faith groups to organise AMNESTEA parties where they get together with friends to eat, drink and take action for Annie and others like her. 
AMNESTEA
The idea behind AMNESTEA is simple: drink tea, eat cakes and support human rights. People can either pay for cakes or you could ask for donations in return for as much cake as they like. While you have them together tell them about Annie's case and ask them to take action.
Ideas for your AMNESTEA:
Hold a 'bake-off' style competition. Ask a local business to donate a prize
Talk about Annie's case during your worship and hold a collection for Amnesty afterwards. Invite people for tea and cake to say thank you
Have an AMNESTEA stall at your next event. People can come over to make a donation, eat a slice of cake, have a cup of tea and sign a petition
Find out more and order your free AMNESTEA Kit
Write for Rights
Write for Rights is a global campaign that runs every year and features 12 cases from around the world. Annie Alfred's case is just one of these.
Find out more / Order free Write for Rights materials.
Get in touch If you're interested in organising an event get in touch with our community fundraising team. They can offer advice, support and free fundraising materials that will help make your event a success
Email: fundraise@amnesty.org.uk
Phone: 020 7033 1650