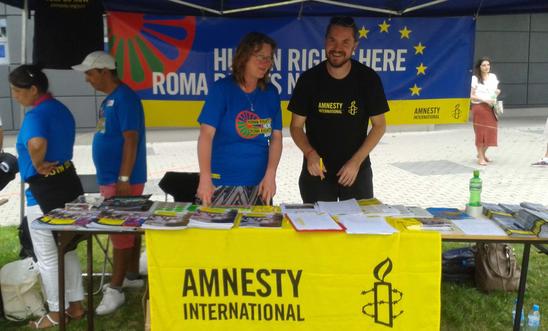 Ulrike Schmidt Country Coordinator for Eastern Europe running a stall in Poland at a Roma Genocide remembrance event
We rely on a network of volunteer country specialists who work directly with researchers at our International Secretariat to ensure that we remain engaged and informed of human rights developments around the world, including those that might not directly relate to any one of our core campaigns, or work on individuals.
 
We call these specialists Country Coordinators and together they make up the Country Coordinators Forum.
These dedicated volunteers are organised into 13 regional teams, each covering a defined geo-political area of the world. A Regional Coordinator leads every regional team and they help to shape the work of the team as a whole - developing 'regional action plans' with their team. 
 
Local groups can opt-in to work on one or more of these 13 regions and are then supported directly by their regional team of coordinators.
World regions
Click on the map to view a bigger version of the image.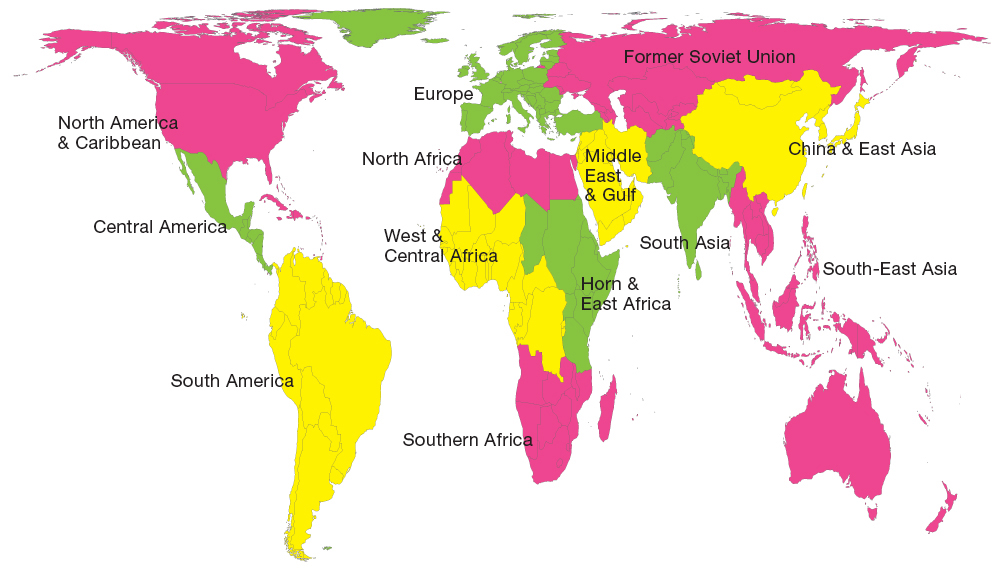 The Coordinators Steering Committee
To ensure that the 13 regional teams can share and develop best practice, the regional coordinators sit on the Coordinators Steering Committee. When it gets together at our Annual General Meeting, the Country Coordinators Forum also elects a Chair and Vice-Chair to this Committee.
The team
Chair Deepa Shah
Vice-Chair Chris Peel
North America and Caribbean Sue Bingham
Central America Sheila Royce
South America Graham Minter
Middle East and Gulf Paul Dawson
North Africa Beverley Foulkes-Jones
West and Central Africa Krisztina Saroy
Horn and East Africa Beatrice Mahoney
Southern Africa Cindy Asokan
Former Soviet Union Barrie Hay 
Europe Deepa Shah
South Asia Jerry Allen
South-East Asia Rachel Alcock
China and East Asia Kenny Latunde-Dada
Vacancies
Vacancies
We currently have the following vacancies:
Middle East and Gulf team (team leader: Paul Dawson – paul.dawson@amnesty.org.uk) – 3 vacancies   (specific Countries to be discussed with the successful candidates)
South East Asia team – 1 vacancy   (The Philippines, New Zealand & South Pacific Islands)
More information can be found in the role description below.
To apply, please send your completed application for to activism@amnesty.org.uk with the subject line "FAO Michael Quinn" 
The Closing date for these vacancies is 5pm on Sunday 29th October.