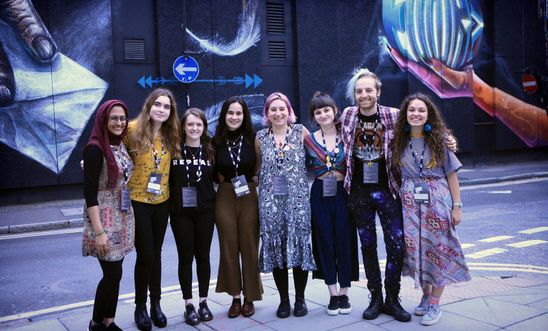 If you have a question about our student groups get in touch:
020 7033 1729
Amnesty International UK
17-25 New Inn Yard
London
EC2A 3EA
Meet STAN: The Student Action Network Committee
The Student Action Network committee - known as 'STAN' - is an advisory committee of eight elected student activists.
Meet this year's STAN committee
What does STAN do?
STAN committee members support the running and development of Amnesty International UK'S student groups around the UK. Each committee member oversees a particular region of the country while working on specific areas of Amnesty's work like campaigning, communications and fundraising.
If you've ever got a question, want some advice or suggestions about planning and running an event or campaign, just get in touch – they'd be happy to chat!
Representing student voices
As well as supporting student activists across the UK, STAN members make sure student voices are heard within Amnesty International UK. They work with the Community Organiser for Students, as well as other members of Amnesty UK staff, to represent student views and opinions in all levels of decision-making.
If you've got anything you'd like STAN to feed back, all you need to do is get in touch.
Organising events for students
Finally, the STAN committee are involved in planning and organisating student events such as Action for Change and the National Student Conference, which bring student activists together from around the UK to meet each other, share successes, brainstorm challenges and set ambitions for the year.
Contact
Feel free to contact the committee. Their joint email address and first point of call is stan.committee.aiuk@gmail.com
Email addresses for each of the committee members are listed alongside their biographies below.
Want to get involved in a future STAN?
The STAN committee is elected each year at the National Student Conference. Committee members are in post for one year.
If you think you'd like to run for 2017-2018, then keep an eye on this page for updates. Nominations will open at the beginning of the academic year in September 2017.
You can also always email the current STAN Committee with any questions about what it's like to be on STAN. Their joint email address is stan@amnesty.org.uk
This year's STAN committee
Shuana McGarry                      
Scotland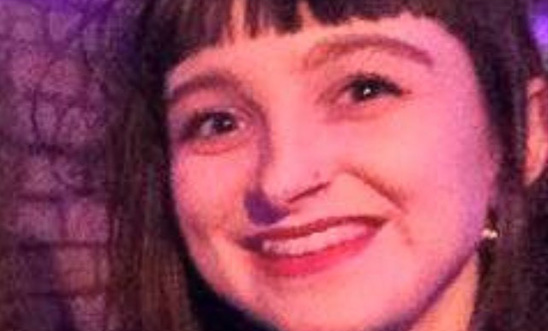 Hi! I'm Shauna, I am a fourth year student studying Development, Regenerarion and Stem Cells at the University of Edinburgh, and am responsible for the Scottish groups. I've been involved with Amnesty since school, and have been both the social secretary and the president of my university group. I've had the privilege of being involved with campaigns about everything from climate change to education for refugees, and look forward to being involved with many more! 
Odette Trueblood
North West England
Odette.Trueblood@amnesty.org.uk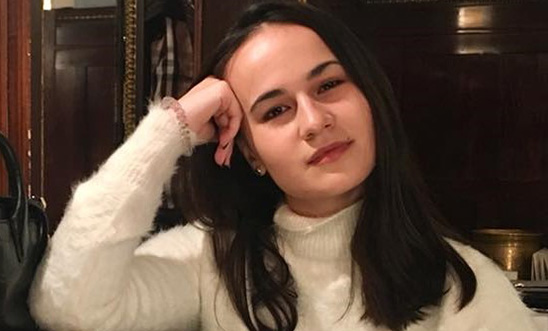 Hello! My name is Odette and I was born and raised in London. I am currently in my final year the Uni of Manchester, studying Ancient History.
I first became interested in Amnesty as a child and have been involved with the organisation for a few years now. This year along with being a StAN rep I am president of the Amnesty society at my uni. My goal while working with Amnesty is to help young people feel they can make a difference in the issues they believe are important.
I am so excited to be representing the North West this year; please do get in touch if there's anything at all I can help with!
Izzy Tinkler
North East England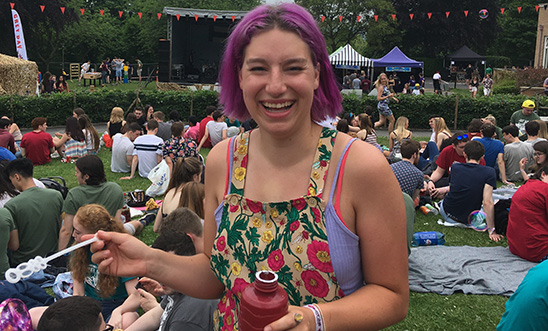 Hi, I'm Izzy! I first got involved with Amnesty in school but threw myself into it even more at Durham University where I became President of our society and have had the opportunity to travel the summer festivals with Amnesty too. I love being part of the community than Amnesty offers, starting new conversations and having the opportunity to make a real difference.
I am so honoured and grateful to have this opportunity to be a part of the StAN committee this year. Amnesty is a massive part of my life and I am so excited to see what we can achieve. Every group has so much so offer, and I can't wait to engage with some incredible people and activists over the year! Please don't hesitate to get in touch in your ever have any questions!
Niamh Oddy
Northern Ireland & Midlands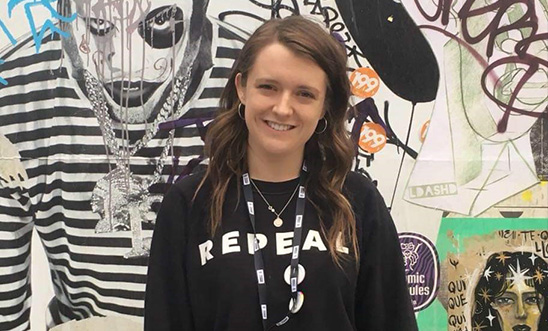 Hi, I'm Niamh. I'm a second year politics student studying at Queens University Belfast and the current Vice-president of AmnestyQUB. As a Brummy living in Belfast , I am so excited to be this year's StAN rep for Northern Ireland and the Midlands.
When I moved to Northern Ireland, I saw first hand the rollback of my own rights and it was through Amnesty that I saw the huge impact of student activism in challenging this. Students are spear heading campaigns for Human rights issues all over the world and as a member of StAN I'm eager to help groups develop their societies to make the biggest impact possible. Please don't hesitate to get in touch, either by email or through Facebook. I can't wait to work with you all.
Cam Rose
Wales & London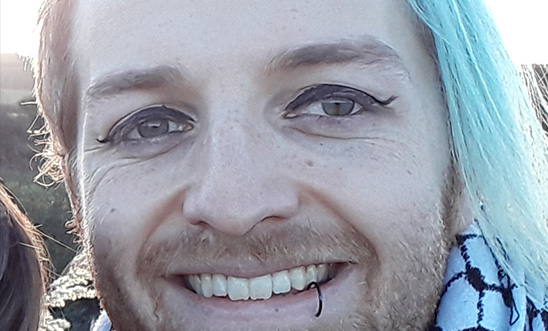 Hello there, I'm Cam and I will be pushing the queer agenda for this year's StAN. I hope to use my position here and as president of the Cardiff University Amnesty society to support other Welsh Amnesty groups across the country, and to make the StAN committee more visible and impactful.
I first joined Amnesty 4 years ago, but it first made an impact on me much further back, when I was in school and my teacher taught us about these things called human rights which are supposed to protect us all. Upon learning more of the world around us, I began to see how much of it was being violated and Amnesty helped me realise how I could channel my energy into changing that.
I've previously been active in the Exeter group when I was a student there, and am hoping to try to coordinate campaigns between Welsh groups and south west England groups.
Diolch!/Thanks!
Julia Pata
London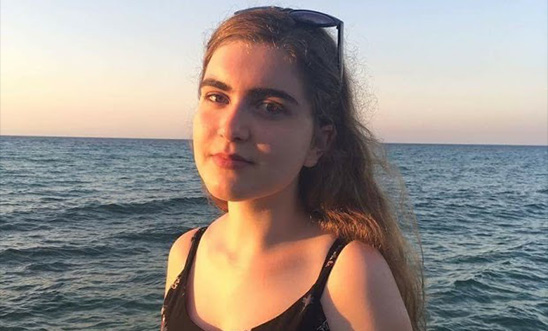 Hi! I'm Julia, and I study Law at Queen Mary University of London. I'm also the secretary of our uni's society.
I first got involved with Amnesty when I was 16, and I immediately fell in love with the work they do - I knew I have to be a part of it as well. It is amazing to be a part of something so powerful that brings in much needed change. Amnesty is what inspired me to pursue law, and hopefully, human rights law in the future.
As the London representative, I can't wait for what we will accomplish this year, especially as a region. We already had a collaborative Write For Rights campaign which was a huge success, and we are planning on holding an even bigger JAMnesty event! If you want to get your society involved, just send me an email or find me on facebook! It would be great for all the universities in the London region to work together, and hold grand fundraising events!
Sayyeda Datoo
East & South East England
Heya! I'm Sayyeda, born and bred in Dar es salam Tanzania, East Africa but currently studying psychology in Portsmouth! I am honoured and so excited to be the East and South East rep for this year! I'm fairly new to amnesty but my first interaction with amnesty was in Dar where amnesty had just began and was involved in the write for rights campaign.
When I got to Portsmouth in the summer I decided to join amnesty at the freshers fair and fast forward to today after the nerves of public speaking at the elections I made it onto STAN! With the current state of our world and the need of world peace I aspire to help and put my love and care to try and make a little difference in this vast world! I look forward to empower more people to get involved and realise how essential it is to identify your rights. If you have any questions or need any help I'd love to be at your service!
Molly-May Smith
South West England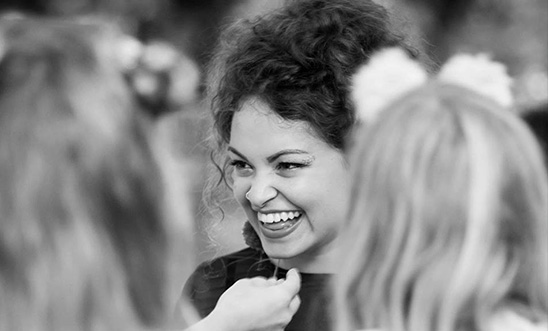 Hey folks! I'm Molly, originally from Derbyshire but currently a final year studying French and Spanish at Exeter. I'll be your STAN rep for the South West this year.
I first got involved with Amnesty with my student group and went on to be Campaigns Officer in my second year. I love finding creative ways to make Amnesty's message even louder than usual having organised campaigns around Guantanamo, LGBT Asylum Seeker rights and abortion rights in Northern Ireland to name a few. I've also recently started running clothes swaps in aid of Amnesty which are super fun!
Student activism is so empowering and I've learnt so much from my fellow Amnesty members. We are a movement so often underestimated but one that has countless times led to society-wide change. I can't wait to support you all and learn from your activism this coming year and make our movement even more progressive and inclusive. If you have any questions or comments, please email me or contact me on Facebook!