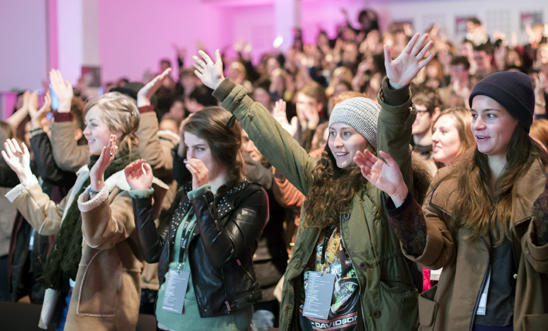 © Mark Sherratt
If you have a question about our student groups get in touch:
020 7033 1596
Amnesty International UK
17-25 New Inn Yard
London
EC2A 3EA
Meet STAN: The Student Action Network Committee
The Student Action Network committee - known as 'STAN' - is an advisory committee of eight elected student activists.
Meet this year's STAN committee
What does STAN do?
STAN committee members support the running and development of Amnesty International UK'S student groups around the UK. Each committee member oversees a particular region of the country while working on specific areas of Amnesty's work like campaigning, communications and fundraising.
If you've ever got a question, want some advice or suggestions about planning and running an event or campaign, just get in touch – they'd be happy to chat!
Representing student voices
As well as supporting student activists across the UK, STAN members make sure student voices are heard within Amnesty International UK. They work with the Community Organiser for Students, as well as other members of Amnesty UK staff, to represent student views and opinions in all levels of decision-making.
If you've got anything you'd like STAN to feed back, all you need to do is get in touch.
Organising events for students
Finally, the STAN committee are involved in planning and organisating student events such as Action for Change and the National Student Conference, which bring student activists together from around the UK to meet each other, share successes, brainstorm challenges and set ambitions for the year.
Contact
Feel free to contact the committee. Their joint email address and first point of call is stan.committee.aiuk@gmail.com
Email addresses for each of the committee members are listed alongside their biographies below.
Want to get involved in a future STAN?
The STAN committee is elected each year at the National Student Conference. Committee members are in post for one year.
If you think you'd like to run for 2016-2017, then keep an eye on this page for updates. Nominations will open at the beginning of the  academic year in September 2016.
You can also always email the current STAN Committee with any questions about what it's like to be on STAN. Their joint email address is stan.committee.aiuk@gmail.com
This year's STAN committee
Emily Pugh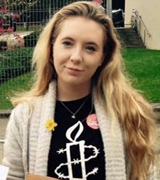 London and East
STAN Committee Chair
My Body My Rights Campaign
Hi, I'm Emily and I'm a third year history student at Royal Holloway, University of London.
I've been involved with Amnesty for a few years now, and am the Campaigns Officer for our University group, where I've been successful in running the My Body My Rights Campaign. I've attended student conference for a couple of years, which I've found hugely inspiring and was a large part of the reason why I decided to run for STAN.
I'm so passionate about the work that we do as part of Amnesty already, and believe that student groups have the potential to create genuine change, and I felt that as a part of STAN I could help students all around the country to have a real impact. So let's make this the best year yet guys, and thank you for electing me to STAN - I won't let you down!
Marina Abdullah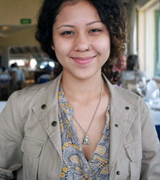 South England
STAN Committee Secretary
Network Sustainability and Growth
I'm Marina and am currently in my penultimate year of undergraduate study at the University of Kent.
I am a student of Politics and International Relations with minor concentrations in Law. I've been living in the UK for four years now and have always kept myself engaged with Amnesty International's work back in Kuala Lumpur, where I grew up.
With Zunar's case being highlighted as part of Amnesty's 2015 Write for Rights Campaign, it goes to show the lack of freedom and equality that exists in Malaysia to the present day. Forms of expression are dictated by archaic legal structures that provide very little room for the community to flourish and to me, such a deprivation is unacceptable.
I joined STAN because I know what it's like to be unheard. Being a representative for students in my region may not seem very striking to the work of Amnesty and human rights but in true fact, representing the interests and voices of young people in the UK is everything to me!
Rose Bennett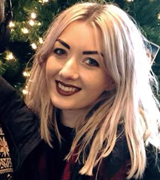 West Midlands and Wales
Activism Sub-Committee Representative
Monitoring and Evaluation
Hi there! My name's Rose and I'm the representative for Wales and the West Midlands.
I specialise in the monitoring and evaluation of UK student groups. I also sit on the Activism Sub-Committee which helps Amnesty's Board to monitor the health and growth of activism in the UK.
I'm currently studying for a Masters in International Law, Ethics and Politics at the University of Birmingham and am also the Postgraduate Officer for my uni. Feel free to get in touch over email or Facebook if you have questions, comments or ideas about how to improve your experience of activism with Amnesty!
Megan Hitchcock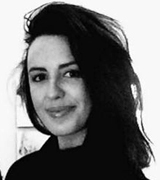 West Midlands and Wales
Fundraising & Crisis and Tactical Campaigning
Hiya! I'm in my final year of studying Music Business and Innovation at The Academy of Contemporary Music, where I recently set up the ACM Amnesty Society.
Being from the Creative Industries I hope to really stretch the imaginations and previous limitations of the Student Groups I work with, to pioneer elaborate campaigns that can't be ignored.
My two personal interests are women's rights - in particular stopping violence against women, women's rights to personal autonomy, and the right to education - and refugees. Here's my first tip! If you're finding it hard to engage others in human rights issues ask: 'What if it was me? What if it were you?' It changes something that can feel very distant, into something quite personal. I'm looking forward to working with you all in this coming year. Get in touch if you need any help or to simply to chat!
Rona Hardie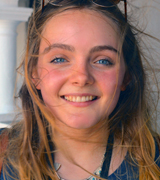 Scotland, North England and Northern Ireland
Human Rights Act & Communications
I'm in my first year studying sociology at the University of Aberdeen, and I'm from Edinburgh.
 
I decided to run for STAN because I'm always looking for new ways to be involved in Amnesty's work, something I've been very passionate about for a long time now.
My particular interests within human rights work are refugee rights and campaigning against the death penalty; it was the Troy Davis case that first got me involved in Amnesty. I've also recently become involved in the campaign to save the Human Rights Act, which is something I feel very strongly about.
Nuri Syed Corser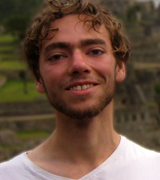 Scotland, North England and Northern Ireland
Communications & Crisis and Tactical Campaigning
I'm Nuri; I'm a third year student at the University of Edinburgh studying Social Anthropology and Politics.
I have been heavily engaged with Amnesty for the past few years through my university society – for which I am the welfare coordinator. I am also deeply involved in the campaign for Amnesty International to address climate change as a human rights issue.
Outside of Amnesty I've been very active in the fossil fuel divestment movement at my university and in lobbying for educational access for asylum seekers, and I am also avidly involved with student theatre. I have a passionate interest in the politics of human rights and am very eager to learn more about the work of Amnesty International.
Thokozile Tembo
London and East
Network Sustainability and Growth & Stop Torture Campaign
Hey everyone! I'm a second year Law student at City University London. I'll be working on Sustainability and Growth and Graduate Retention, as well as supporting student groups within the Greater London region.
I will be determining how we as a student network can grow further and also begin considering how we can work with graduates to keep them campaigning after they leave University. I look forward to hearing from you!
Emanuele Sanna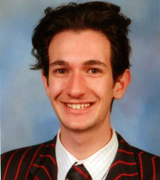 London and East
Network Sustainability and Growth & Monitoring and Evaluation
My name's Emanuele Sanna. I am studying at King's College London, 'Politics, Philosophy and Law', a qualifying law degree with other side aspects of what law is. It's very interesting and intense too, but rewarding and pretty much all-comprehensive for what I want to do in the future.
Why STAN? Well, I value Amnesty's efforts to create a universal, sustainable and peaceful framework for all our human rights to be established and preserved. I imagine STAN will be a big responsibility, but I know I can handle it. This is my first year at uni. I come from Italy and never actually actively campaigned for Amnesty before. But there is a start for everything and already I am integrating myself with the Amnesty society at my uni, which is vibrant and proactive. On my behalf I offer organisational and creative skills, not to mention hard work, passion with everything that I do and reliability.
Downloads
We record and publish minutes from each of our meetings, as well as the STAN Terms of Reference, which determine the scope of our activity.