Contact our Student Action Network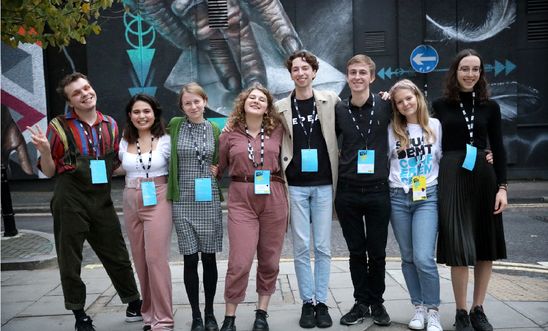 If you have a question about our student groups get in touch:
020 7033 1729
Amnesty International UK
17-25 New Inn Yard
London
EC2A 3EA
Meet STAN: The Student Action Network Committee
The Student Action Network committee - known as 'STAN' - is an advisory committee of eight elected student activists.
Meet this year's STAN committee
What does STAN do?
STAN committee members support the running and development of Amnesty International UK's student groups around the UK. Each committee member oversees a particular region of the country while working on specific areas of Amnesty's work like campaigning, communications and fundraising.
If you've ever got a question, want some advice or suggestions about planning and running an event or campaign, just get in touch – they'd be happy to chat!
Representing student voices
As well as supporting student activists across the UK, STAN members make sure student voices are heard within Amnesty International UK. They work with the Community Organiser for Students, as well as other members of Amnesty UK staff, to represent student views and opinions in all levels of decision-making.
If you've got anything you'd like STAN to feed back, all you need to do is get in touch.
Organising events for students
Finally, the STAN committee are involved in planning and organising student events such as Action for Change and the National Student Conference, which bring student activists together from around the UK to meet each other, share successes, brainstorm challenges and set ambitions for the year.
Contact
Feel free to contact the committee. Their joint email address and first point of call is stan@amnesty.org.uk
Email addresses for each of the committee members are listed alongside their biographies below.
Want to get involved in a future STAN?
The STAN committee is elected each year at the National Student Conference. Committee members are in post for one year.
If you think you'd like to run for 2020-2021, then keep an eye on this page for updates. Nominations will open at the beginning of the academic year in September 2021.
You can also always email the current STAN Committee with any questions about what it's like to be on STAN. Their joint email address is stan@amnesty.org.uk
This year's STAN committee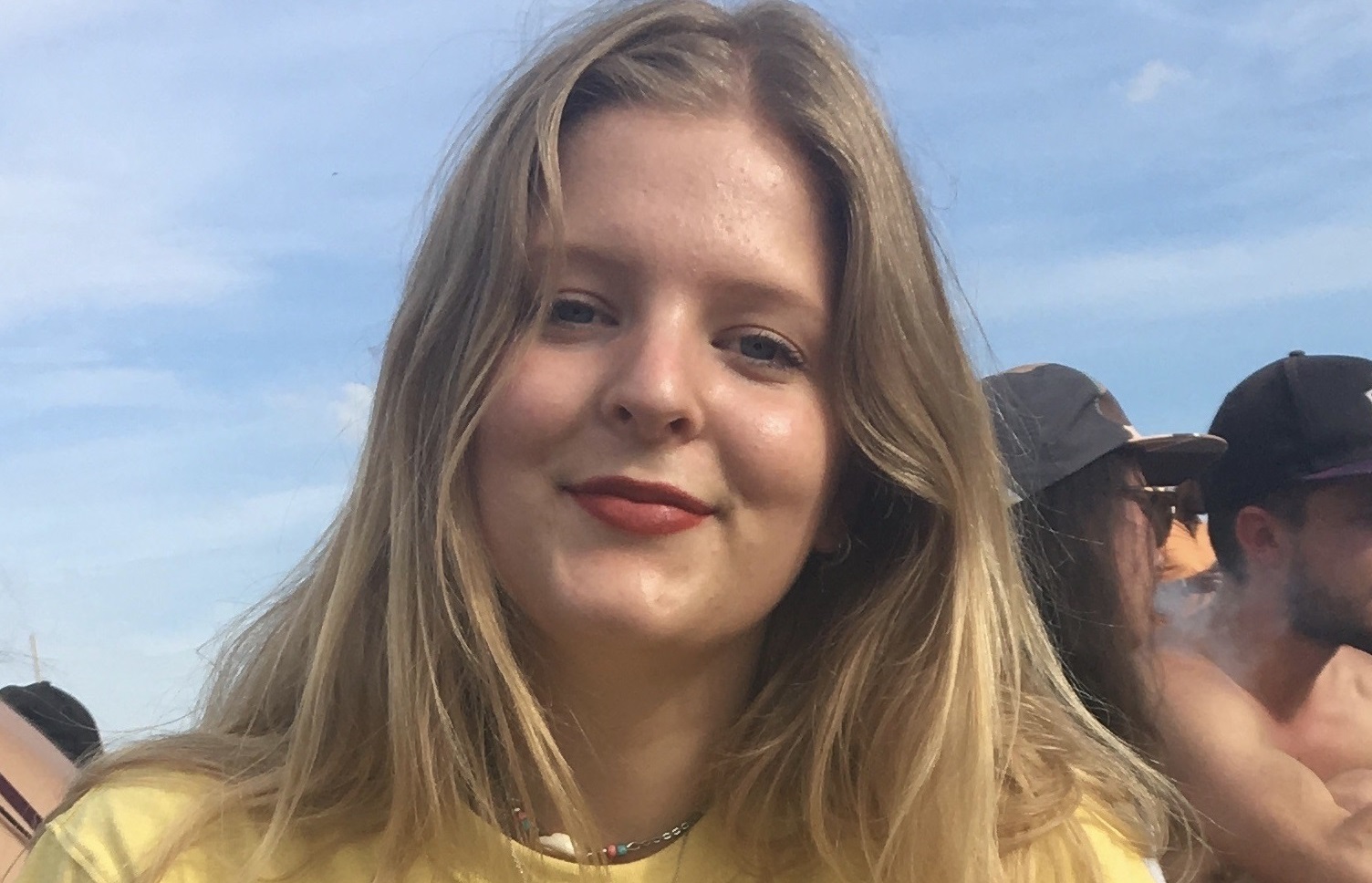 Hi, I'm Sascha! I'm in my second year studying Biology at Southampton uni, with a very particular interest in marine biology and, as it happens, in human rights! I'll be your STAN rep for the South West this year.
My journey with Amnesty started at fresher's fair, I signed up and have gone on to become president of our society this year. I find combining activism and creativity, be that through art activism, funky ways to raise funds or themed events a really powerful way to get Amnesty's message across. I've been involved in campaigns for Northern Ireland abortion rights, sexual violence and consent, Write for Rights, a 24-hour knitathon fundraiser and most recently a clothes swap at our Sustainability Fair which was super fun! 
Every Amnesty meeting and event is a breath of fresh air for me. I've been lucky to meet so many amazing student activists whose determination and enthusiasm I find contagious and I am thrilled to have this opportunity. Being on STAN means I get to support and learn from fellow student activists, get inspired and hopefully inspire others to make this movement as big, as inclusive and as supportive as we can. Whatever it is you need, I'm here to work with you and support you so please don't hesitate to message/email me!
Leo Kilkenny – Wales and Northern Ireland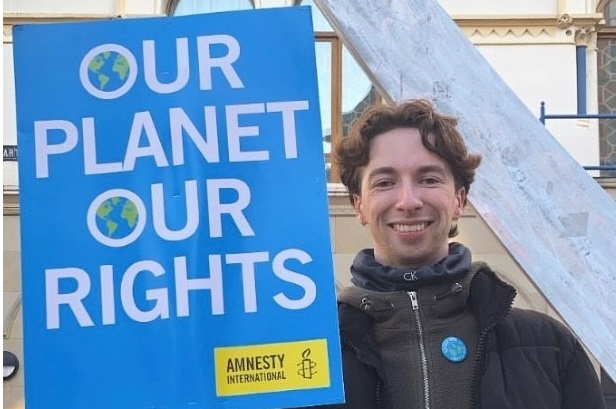 Hey, I'm Leo, I am a third (and final) year student at Queen's University of Belfast and am studying English and Politics. I am responsible for the Welsh and Northern Irish groups. I have been involved with Amnesty since I was in year 7, where I was the president of my youth club and have been involved in my University as well.
I have campaigned on so many issues, from death penalty to equal marriage and abortion access in Northern Ireland and have seen first-hand the influence Amnesty has on creating change. I am very excited to work in Wales and Northern Ireland this year! Diolch/Maith agat.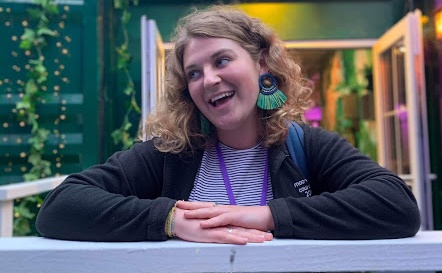 Hello! I'm Cara and I'm the STAN representative for the Scottish student groups. I am from Glasgow and study Sociology and Social Anthropology at the University of Edinburgh where I have been an active member of the Amnesty Society since 2016 and was the president last year. 
Over the last few years, I have run campaigns on issues such as immigration detention in the UK, family reunification and the impacts of climate change on human rights as well as many more. I have been campaigning on human rights related issues since high school and am really passionate about the activism of young people that I have had the privilege to be a part of. The enthusiasm and hard work are moving and inspiring, and we have such a wonderful community that I'm sure can take the coming years' campaigns and make them a success! 
I am really excited to be part of the STAN committee this year and help support the amazing student activism that is happening across Scotland and beyond. Don't hesitate to get in touch with any questions, queries or suggestions!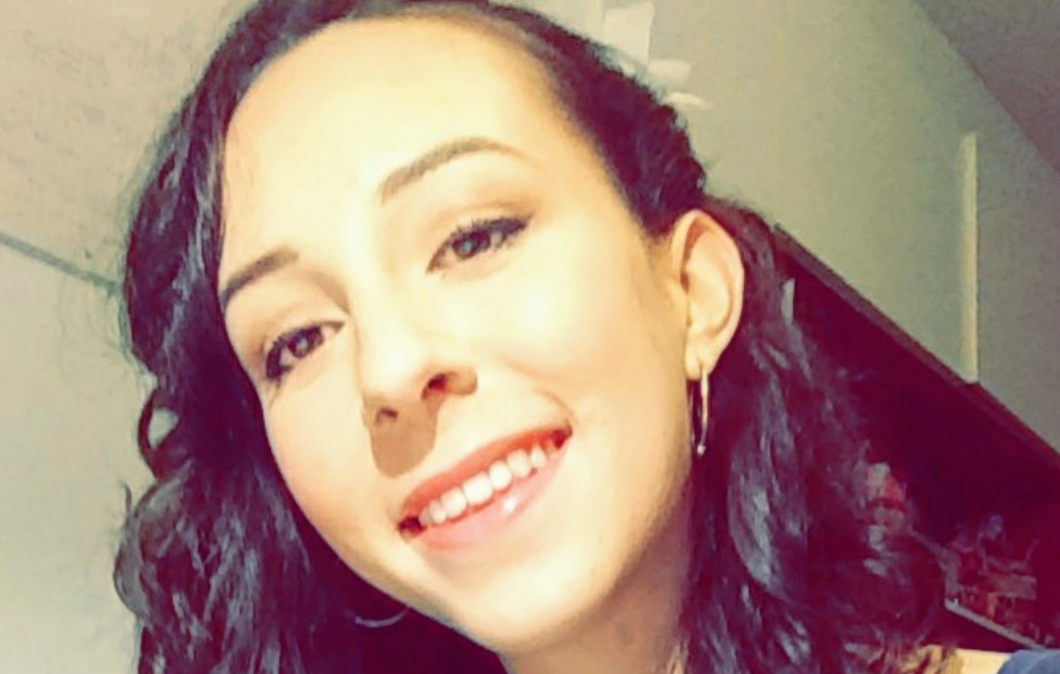 Hi! I'm Leyla and I'm a second-year student of Law and European Law at the University of Oxford. A deep-seated belief in rights and increasing dismay at the world's injustices led me first to Law and now to Amnesty: I've admired their work for many years and am incredibly excited to get meaningfully involved as part of this year's STAN Committee.
At the start of this year I joined Oxford's Amnesty group and have already enjoyed our Jamnesty fundraising event, Write for Rights, and raising awareness on the streets of the student protests and police brutality in Hong Kong. There is, however, so much potential to further engage students on rights issues both at home and abroad.
Homelessness, and combatting the negative perceptions surrounding it, is an issue particularly close to my heart, but I'm keen to campaign on any issue where human rights are threatened. Please get in touch with ideas or for suggestions on campaigning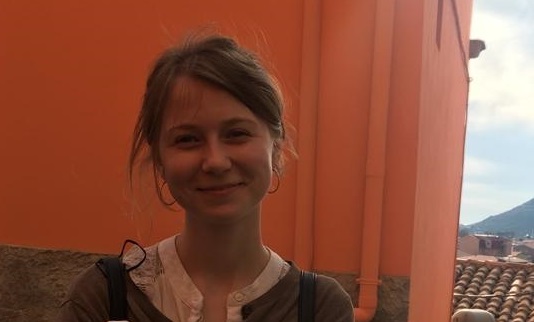 Hi! I'm Pascale and I'm a second-year English literature student at the University of York (although I'm originally from Brighton). I'm super exited, and incredibly grateful, to represent the wonderful amnesty student groups in the North East and get to work on coordinating campaigns across the UK.
I originally got involved with Amnesty through their Brighton bookshop, and then later the Amnesty society at York. I love being part of a community of student activists, and learning from the wonderful work of other groups and movements. I feel that the climate strikes have really invigorated student activism and this new year will bring a lot of really powerful student-lead campaigns.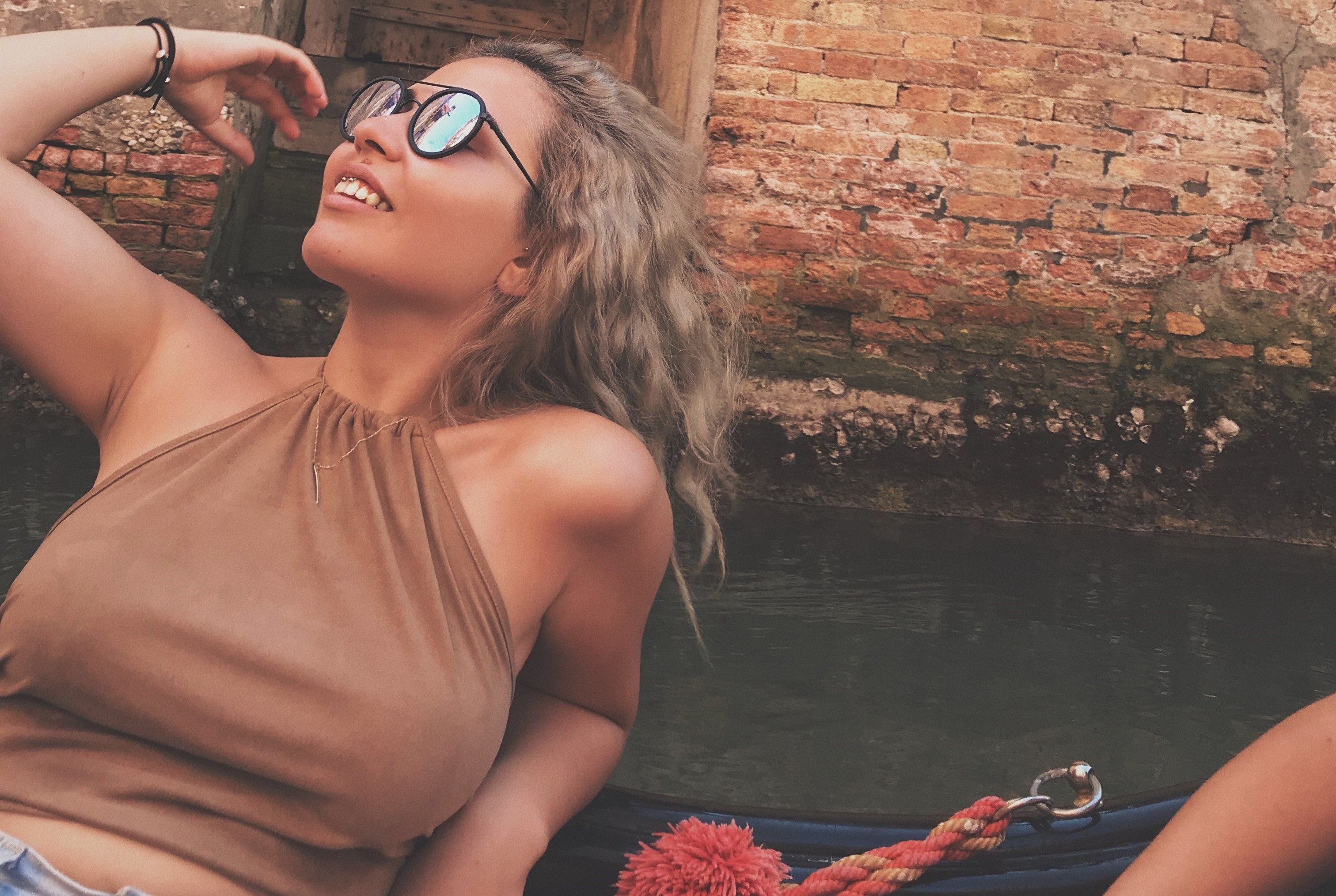 Hey everyone, I am Elifsu! I am a first year International Relations student in University of Glasgow even though I am the North West Representative for STAN this year! I am from Istanbul, Turkey and have a long history of activism and protesting due to the politically controversial status of my country. 
The violation of human rights that I have personally experienced and the global scale of unjust treatment to the nature, people of colour, women, LGBTQ+ individuals, and minorities in general have deeply induced my interest in activism.
I am not afraid to speak up, advocate, and protest for what is necessary. I believe that my role in STAN will open the gates for further crucial involvement in changes. Thus, I am very excited to be a part of this committee where students play a role in making a difference in the world we live in. If you need help with anything, please do not hesitate to contact me since I can confidently say that making the world a better place is my ultimate goal in life! Loads of love and activism.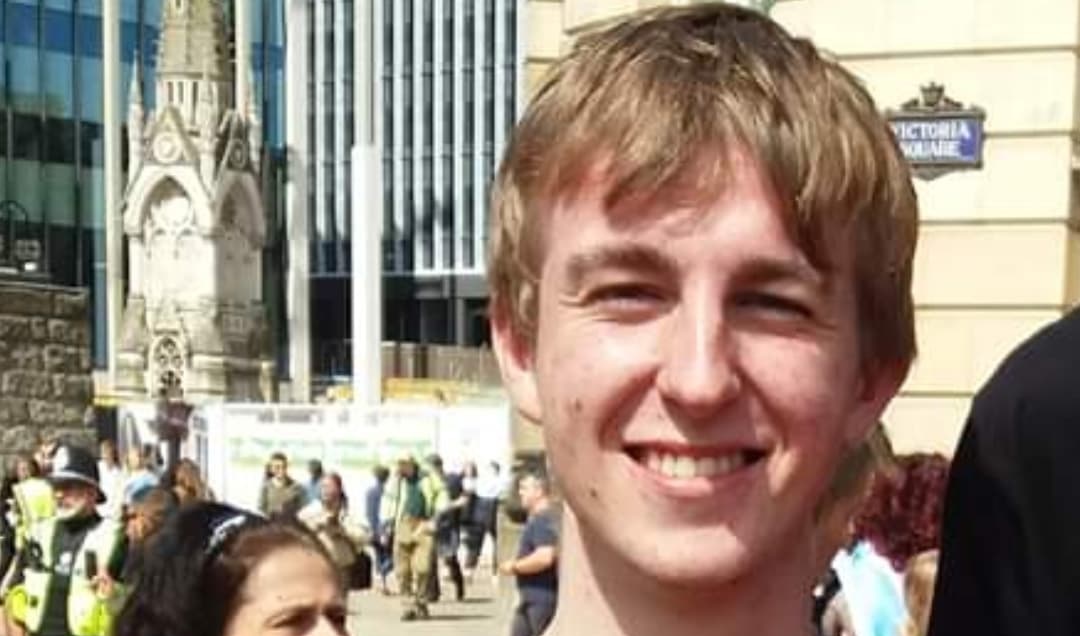 Hi! I'm Daniel Muddimer brought up Leicestershire and currently studying at the University of Birmingham. I've been involved with campaigning for human rights since holding a Write for Rights event in my sixth form.I tried to encourage my friends and teachers to learn more about human rights, and to realise that there was this brilliant and effective organisation which contained millions of likeminded activists around the world: Amnesty International.
When I got to university, I knew that Amnesty was exactly the kind group I wanted to get involved with. I went to the Societies Fair and joined Amnesty straight away. Ever since then, I've been both an activist and a committee member. It's been both hard work and rewarding. The never-ending list of human rights violations around the globe, is why we need to work collaboratively and passionately across the Midlands universities, and I hope I can help in facilitating this.
I'm very grateful to have been elected to this role and I look forward to meeting as many Midland student activists as I possibly can.
Hey, I am Conran, I am from the University of Glasgow and I am the London rep for STAN. I am currently on the committee for my student branch which I joined about three years ago. I love planning campaigns and seeing how we get new people involved in activism! I like to hear why people got involved in Amnesty and other activist organisations. It's always so inspiring to hear 😊
My first every Amnesty meeting was a collaboration my university branch did with LGBT+ soc, which was basically talking about the history of LGBT+ activists and how this movement developed across the world. This is kind of stuff is what motivates me to be an activist; so carrying on a legacy and building upon previous activists' efforts.
One thing I definitely recommend while you are part of Amnesty, is to come to the conferences and keep up to date on what your local community is doing. From this, I have learned so much about the different forms of activism whether it's through rallies, speeches, art etc. and I think it's so cool how there are so many diverse ways people can contribute.
So yeah, get in touch for a wee chat and tell me what you been up tae! If you have questions or queries or gossip, please feel free to email me.