Contact our Student Action Network
If you have a question about our student groups get in touch:
020 7033 1729
Amnesty International UK
17-25 New Inn Yard
London
EC2A 3EA
Meet STAN: The Student Action Network Committee
The Student Action Network committee - known as 'STAN' - is a committee of eight elected student activists.
What does STAN do?
STAN committee members support the running and development of Amnesty International UK's student groups around the UK. Each committee member oversees a particular region of the country while working on specific areas of Amnesty's work like campaigning, communications and fundraising.
If you've ever got a question, want some advice or suggestions about planning and running an event or campaign, just get in touch – they'd be happy to chat!
Representing student voices
As well as supporting student activists across the UK, STAN members make sure student voices are heard within Amnesty International UK. They work with the Community Organiser for Students, as well as other members of Amnesty UK staff, to represent student views and opinions in all levels of decision-making.
If you've got anything you'd like STAN to feed back, all you need to do is get in touch.
Organising events for students
Finally, the STAN committee are involved in planning and organising student events such as Action for Change and the National Student Conference, which bring student activists together from around the UK to meet each other, share successes, brainstorm challenges and set ambitions for the year.
Contact
Feel free to contact the committee. Their joint email address and first point of call is stan@amnesty.org.uk
Email addresses for each of the committee members are listed alongside their biographies below.
Want to get involved in a future STAN?
The STAN committee is elected each year at the National Student Conference. Committee members are in post for one year.
If you think you'd like to run for 2021-2022, then keep an eye on this page for updates. Nominations will open at the beginning of the academic year in September 2021.
This year's STAN committee

Hiya! My name is Alma (she/her). I'm a second-year student of Linguistics and Celtic Studies at the University of Edinburgh and currently Secretary of our Amnesty student group. I am German-Bulgarian and have lived in three different countries, which has shown me social justice issues present in many European societies and how urgently I want to address them. I am particularly interested in feminism, minority language rights, mental health awareness and refugee rights. I consider myself an introvert who is committed, kind and caring. I want to make a change in people's lives through creative and compassionate ways to stand up for human rights. Amnesty gives me these tools and allows me to channel my anger about the injustice of current events and use it productively. In my free time, I enjoy slacklining and rock climbing as well as burying my nose in a good book.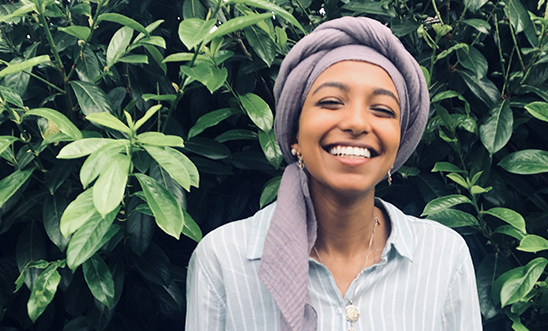 As a young Muslim and Black female who has lived in several cities within and outside of the UK I have experienced my fair share of injustice. However, as someone who has had the privilege of being educated and knowing different languages, such as Arabic and French, I have always known that I can reach a range of people experiencing human rights abuses. My interest in ensuring the freedom of speech stemmed from my first student representative role at the age of 6 years old. Since then I have been determined to ensure equality and diversity are at the heart of educational institutions and this led me to start the Bradford Amnesty student group. In my spare time, I'm an avid blogger and writer and I also spend way too much time at concerts (my first-world problem during this pandemic is not being able to go to festivals).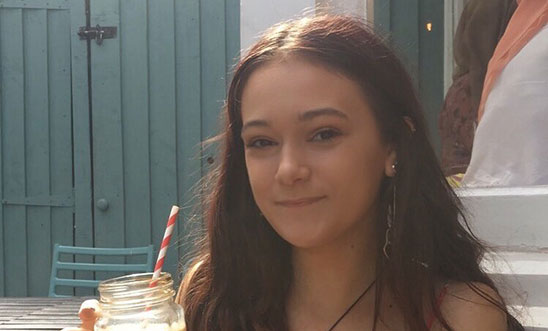 Hi! I'm Eve and my pronouns are she/her. I am a 2nd year at the University of Nottingham studying International Media and Communications with Spanish! I'm passionate about using social media for good which is why I ran for publicity officer for our Amnesty society. I think it's a powerful tool that can do a lot more good if we use it for the right things. Abortion rights is something I advocate heavily for, control over your own body is a basic human right which should be respected and protected. In my free time I love to skateboard (although I think I fall more than I skate) and I'm currently learning how to play bass guitar! I definitely spend more time reading than I do on uni work but honestly can you blame me? I'm currently reading the Harry Potter series for the 16th time and I am not ashamed!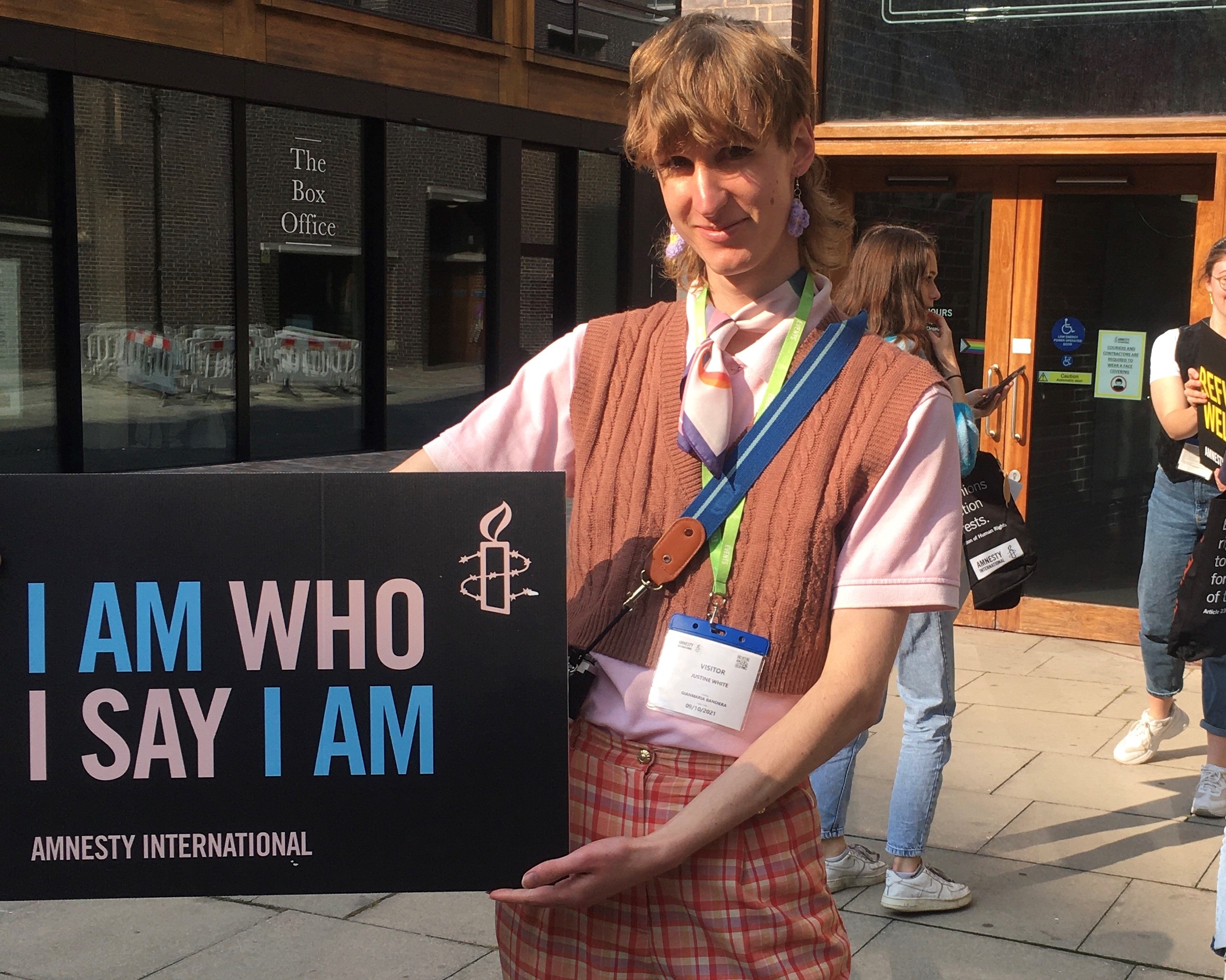 I guess I'm not like the other girls (update: I'm now non-binary!). I mean, I listen to too much indie folk and watch too many coming of age movies, but that's pretty much anyone who grew up in suburban Los Angeles. I've come to love Edinburgh and found it the most welcoming place, something I want to translate to my role on STAN if elected. I've especially recognised this through my ongoing role as the Equality, Diversity, and Inclusion Curation Officer within our School of Physics and Astronomy, and yes, I can be a bit of a nerd sometimes too. It would be cliché to say I've always loved nature but ask any environmental scientist (my degree) and that'll be true. I may be biased and therefore consider the climate crisis the most pressing human rights issue, but that's not to say LGBT+, women's, and refugee rights aren't one bit as important to me.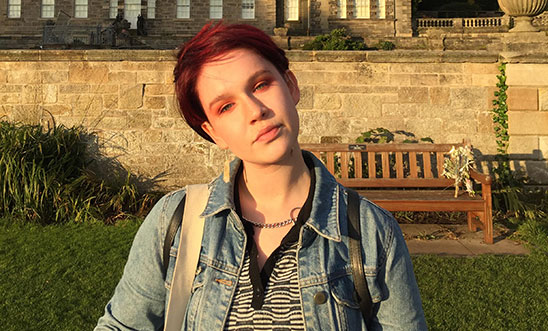 I'm Lyall, and I'm in the fourth year of my Philosophy and Theology degree at the University of Glasgow. I'm currently on the Amnesty committee at Glasgow as the Secretary and last year I was the Fundraising Officer and I've really loved it. I'm interested in working in human rights in the future, and when I graduate, I am looking to do a Masters in Equality and Human Rights. In my free time, I love cooking lots of different vegan food for me and my partner, and I've also recently started up a little business to sell some earrings I have been making! I have also really been enjoying cycling as a way to get fresh air during lockdown. I am passionate about many human rights issues, and I would love the opportunity to learn and get more involved in Amnesty.
Niamh O'Connell - Northern Ireland, Wales & London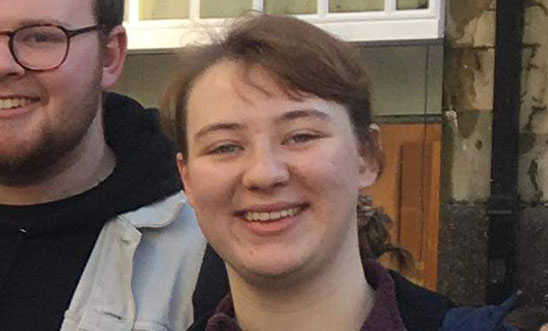 I'm Niamh O'Connell, a final year undergrad studying Anthropology and History. I've been involved with Amnesty throughout my time at QUB in the past being events officer, treasurer and now being the vice-president of Amnesty QUB. Some campaigns I care about, poverty, women's rights and BLM. Being at QUB has offered a special opportunity to be apart of the key milestones for human rights like the decriminalisation of abortion and the legalisation of same sex marriage in NI. STAN for me would be a great way to enhance not only my own voice but the voice of NI and students across the UK. Listening and learning from all students and making what has been a hard year for us all, something we can look back on and be proud of our part in social change! Let's empower each other in these trying times and value and learn from our experiences!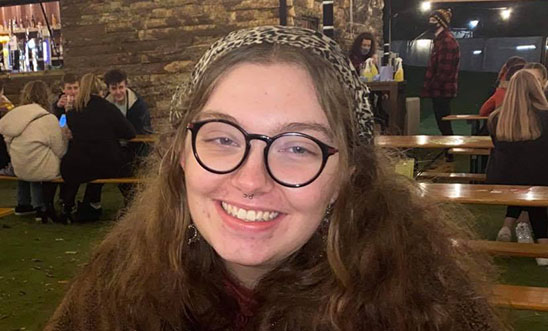 My name is Poppy and my pronouns are she/her, I am now in my third year at the University of York studying History. I have been interested in human rights abuses and campaigning against them since high school, and was mainly interested in gender inequality and rights for the LGBTQAI+ community as things I found personally important, but I was able to discover and learn more from coming to University and joining Amnesty. I am now particularly interested in migrant rights, and the campaign for a humane migration policy in Europe and the UK, along with decongesting the camps that are present throughout Europe and campaigning for family reunification. Alongside campaigning with Amnesty and learning about human rights I dance with my dance society at University, participating in competition teams, teaching and choreographing showcase and competition routines. Dance is a great stress relief for me from the University workload.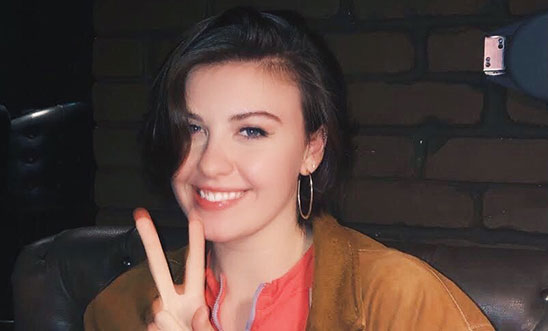 I have always been passionate about human rights, but I think I truly became conscious of its significance following my coming out at a young age, and experiencing the homophobia and animosity associated with that. Now, I'm the outreach officer at the University of Birmingham Amnesty group where we are currently campaigning for 'Stop Killer Robots'. In my free time I love watching bad rom-coms and have been carrying on with my quarantine baking. An unexpected fact about me would be that I can speak four different languages, to varying degrees!