Recommended human rights reads for young adults
We have chosen a selection of books for young adults that we feel strongly convey the message of human rights.
Each book encourages the reader to step into the shoes of another person and experience life through their eyes; to develop an appreciation of difference and concern for injustice.
Do let us know what you think of the list and what we have missed off....
Red Leaves by Sita Brahmachari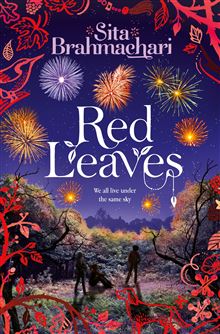 A story of hardship, friendship and life changing experiences, Red Leaves is an allegorical tale for modern, multicultural Britain. Three teenagers, Aisha, Zak and Iona are facing personal battles that lead them to the local woodland, their metaphorical invisibility cloak. Somalian born Aisha is devastated when her foster mother announces a new family has been found for her; Zak is struggling to cope with his parent's divorce and homeless Iona's family fell apart a long time ago…
We've endorsed Red Leaves because of its sensitive depiction of diversity and the human need for somewhere to call home. It's a novel that encourages readers' empathy, which is a big step towards understanding, tolerance and kindness - all values that help us to uphold human rights.
You can buy Red Leaves in our online shop
Also have a read of Sita's blog exploring on home, homelessness, identity and belief
Hate by Alan Gibbons
Eve's older sister, Rosie, was bright and alive and loved being the centre of attention. Then one day, she is brutally murdered. Six months later, Eve meets Antony and discovers that he was there the night Rosie died and did nothing to help. Is there any way she can ever get past that? Inspired by the tragic murder of Sophie Lancaster who was beaten to death because of her gothic appearance 'Hate' is a hard-hitting real life thriller about society and our communities, as well as friendship, courage, loss and forgiveness.
The World Beneath by Janice Warman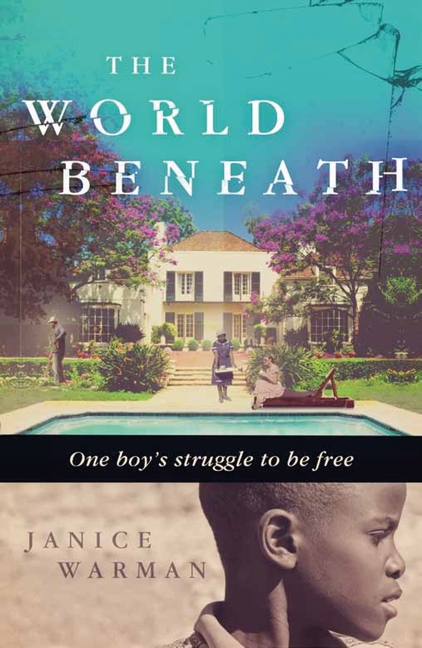 1970s South Africa: Eleven-year-old Joshua lives with his mother, who works as a maid for the Malherbes in a white middle-class area in Cape Town. We see this enclosed world through Joshua's eyes as we share his longing for his family and his past life in the rural Ciskei. When a boy enters the garden one night, Joshua offers him refuge. The stranger turns out to be a freedom fighter on the run. As riots sweep the country Joshua becomes more and more aware of the political situation around him and is determined to help bring about change for himself, his family and ultimately his country.
Buy The World Beneath in our online shop
My name is Parvana by Deborah Ellis
In this long-awaited sequel to The Breadwinner Trilogy, fifteen year old Parvana reflects on the life she has rebuilt after being reunited with her mothers and sisters. But suspicion and fear towards the education of women have put them all in danger. To fight for peace in a country still at war, she must protect her family at all costs. But through her struggles, Parvana still finds joy in her daily life.
Sold by Patricia McCormick
A powerful novel about the horrors of modern day child slavery; Lakshmi, a young Nepalese girl who risks everything for a chance to reclaim her life is ordered by her stepfather to take a job in the city. Undertaking the long journey to India, full of hope for her new life, Lakshmi soon discovers that for 10,000 rupees she has been sold into prostitution.
The Kite Runner by Khaled Hosseini
A tale of friendship and family set against the backdrop of the last thirty years of Afghanistan's history, this is a novel that expertly uses human relationships to explore a country in crisis and a struggle for human rights that continues today.
About Amnesty UK Blogs
Our blogs are written by Amnesty International staff, volunteers and other interested individuals, to encourage debate around human rights issues. They do not necessarily represent the views of Amnesty International.
View latest posts