Demanding political action for the missing in Bosnia and Herzegovina
A staggering 30,000 people 'disappeared' in Bosnia and Herzegovina (BiH) during the 1992-95 armed conflict. More than 21 years later, 8000 people are still missing.
I struggle to comprehend these numbers let alone the hundreds of thousands of loved ones affected – for they are also victims. Those still waiting for the truth to be uncovered suffer ongoing pain from this continuous crime.
The ghosts of Bosnia and Herzegovina
In 1995, at the age of 19, Dragan Mitrović was drafted into the Bosnian Serb Army. He expected his military service to last only a short time because he had registered for a business course at Bijeljina University. Within weeks, however, he was captured by Bosnian Croat forces in western BiH.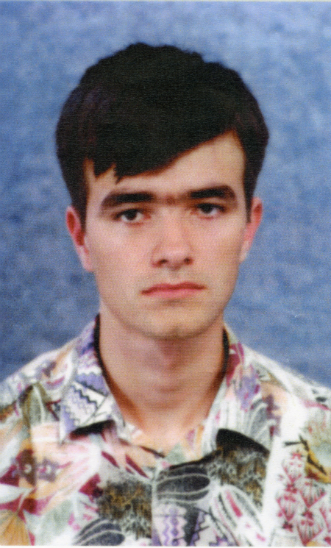 Dragan Mitrović, before he disappeared
A day later, on 17 September, he appeared in a report on Croatian television which had filmed the military capture of the area. Despite his appearance in the television report, the Bosnian Government and de facto Bosnian Croat authorities have subsequently provided no information about his whereabouts.
Dragan's father died in 2000 and his mother has still not been able to find her son's remains and lay him to rest.
Progress so far
In October and December 2015, exhumations of mass graves near Prijedor and Kozluk led to the recovery of many remains. In May and June this year, searches and exhumations were undertaken in a number of locations.
Over the years, the International Commission for Missing Persons has exhumed and identified more than 75% of those who went missing during the armed conflict in BiH. However, for a number of complex reasons, the process of identifying and uncovering mass graves has slowed down.
The responsibilities of the state
The Bosnian authorities have made national, regional and international political declarations that acknowledge their responsibility to search for and identify the missing. But a shameful lack of political will, inadequate funding and complex constitutional arrangements stand in the way of families uncovering the truth about their loved ones. The national government must back up political declarations with effective and concerted action.
The Missing Persons Institute (MPI) needs more support and adequate funding for remaining exhumations and identifications of remains. The state must fulfil its responsibilities to provide this and ensure effective functioning of the Institute. The courts also need to prioritise investigations and prosecutions for the remaining cases of abductions.
Financial support: a crucial and practical remedy
Those who 'disappeared' were often their family's primary breadwinner, leaving many impoverished. A fund to support the families of the missing was promised in the 2004 Law on Missing Persons but is nowhere to be seen. The government needs to ensure that this law is fully implemented and that the fund is established to help ease financial difficulties.
Two decades later, witnesses are dying, memories become distorted and many perpetrators, a number of whom live in the same communities as their victims and their families, continue to evade accountability and justice.
But these unresolved human rights violations cannot be consigned to the past. For as long as those missing and those left behind are denied the truth, the violations continue.
The state of Bosnia and Herzegovina must deliver on their commitment and obligation to provide truth, justice and reparation to the families of the missing. There is no more time to be lost.
About Amnesty UK Blogs
Our blogs are written by Amnesty International staff, volunteers and other interested individuals, to encourage debate around human rights issues. They do not necessarily represent the views of Amnesty International.
View latest posts