Protecting children's rights in humanitarian crises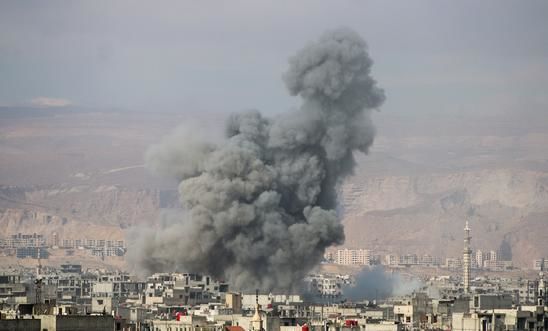 © Getty Images
By Gladys Burini, Children's Human Rights Network
In every humanitarian crisis there is an extremely vulnerable group of people who are often forgotten. This group is young and voiceless. This group is the children.
While world leaders focus on ending crises through dialogue and diplomacy, the rights of children continue to be violated. While it cannot be denied that solving political issues is of importance, the immediate needs of children cannot be forgotten. 
A legal and moral duty
7,000 children have been killed in the Syrian conflict. 250,000 children in South Sudan are at risk dying from lack of food by July this year. Other children are forcefully being recruited as child soldiers. Every child has a right to life, and world leaders, as they call for peace, have a legal and moral duty to do all they can to ensure children are protected. 
Article 3 of the UN Convention on the Right of the Child unequivocally calls for the best interests of the child to be the top priority in all decisions and actions that affect the child. 
It is not good enough to wait for the harrowing reports and images of children walking for hundreds of miles to safety, or children in refugee camps malnourished to the point of death, or worse, a young body washed ashore after a failed border crossing.
Traumatised and separated from family
Humanitarian crises are also grossly affecting children's rights not be separated from their parents against their will. 3,500 children in Syria have crossed the border unaccompanied or separated from their families.
The fear, psychological and emotional trauma these children are subjected to is something even adults have serious issues grappling with. Harrowingly, children are also being subjected to torture, inhumane and degrading treatment. 
In a study commissioned by the United Nations High Commissioner for Refugees, between 19.5% to 27% of male survey respondents in Jordan, Palestine and Lebanon confirmed having experienced sexual harassment or unwanted sexual contact as boys. This violation of children's human rights is common in to both boys and girls.
Act now. Save lives.
2018 is predicted to be the worst for humanitarian crises since World War II.
In such times, leaders need to keep in mind protecting the rights of children everywhere when looking to solve crises across the world. They must act now to save lives. 
About Amnesty UK Blogs
Our blogs are written by Amnesty International staff, volunteers and other interested individuals, to encourage debate around human rights issues. They do not necessarily represent the views of Amnesty International.
View latest posts