The potential of British citizenship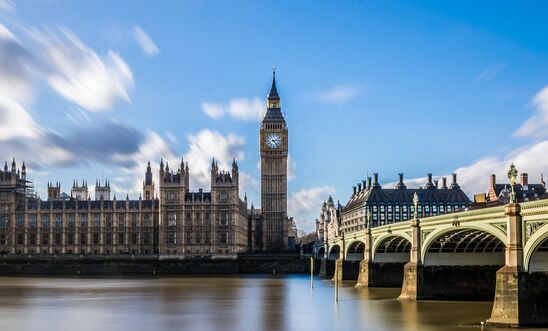 By Toni-Ann Murphy, Children's Human Rights Network
I arrived in the UK when I was five-years-old to be with my mother. It was the first time I had travelled outside of Jamaica and the cold was a nice surprise.
I have spent more than half of my life in the UK; I went to primary school, secondary school and sixth form in London. I'm now at the University of Bath studying Psychology. I have made some lifelong friends and experienced opportunities that I wouldn't have been able to back in Jamaica. During my time in the UK I had made a life for myself. For a long time I've felt like the UK was my home but becoming a British citizen solidified that hope and dream. I feel fully integrated and like I truly belong now. 
However, it was no easy progress getting to that point. Before I met Solange, I was of the impression that there was nothing more I could do for my situation but wait until I could apply for permanent stay (ILR). I had applied for my British citizenship and had been refused. I had asked for an internal review and paid a UKVI fee of £80 and this again got refused. I was very disappointed and upset with the decision but the Project for the Registration of Children as British Citizens (PRCBC) gave me hope. I was told I could challenge the review decision in the high court. This entire ordeal was emotionally stressful and also financially taxing. My mother had paid over £600 for my initial application and I then contributed £80 towards my review as I was working part-time. The review is not covered by legal aid and as such I was paying small contributions to help fund my case; alongside completing my final year of sixth form and preparing for a future that was not yet certain. 
I believe the cost for applying for citizenship and for leave to remain is extortionately high and consequently presents a barrier for so many people and children who could otherwise apply for citizenship or some form of status. It saddens me that so many children are missing their opportunity to gain citizenship over a non-issue as it has been demonstrated that are large sum of the fee is for profit. If the fee was lower and more accessible, less children would be left in limbo as I was.
I think that the work PRCBC does is invaluable and unique. It provides support and assistance to young persons who find themselves wanting to become British but don't have the knowledge of the law and the financial means to pay for good specialist advice. When I applied for citizenship I went into the process blind, unaware of what was required of me and when given a refusal the explanations were equally as vague. PRCBC provided clarity.
Since gaining my citizenship I have gone on to achieve many things. I am going into my third year at university which involves a placement where I will be a research assistant at UCL to a renowned business psychologist. I am a student ambassador for my university and work closely with the widening participation department to increase engagement with young people from disadvantage background with the University of Bath. I am co-founder and secretary of the Women in Business Society at my university. I have completed several internships and plan to continue to do so. None of which would have been possible if Solange and PRCBC had not helped me to gain citizenship. This is what I achieved in two short years and it is just the beginning.
There are thousands of undocumented children around the UK. Each one with the potential to do great things. The stability of citizenship and a status in the UK allows them to achieve that.
About Amnesty UK Blogs
Our blogs are written by Amnesty International staff, volunteers and other interested individuals, to encourage debate around human rights issues. They do not necessarily represent the views of Amnesty International.
View latest posts