Northern Ireland's increasing problem with racism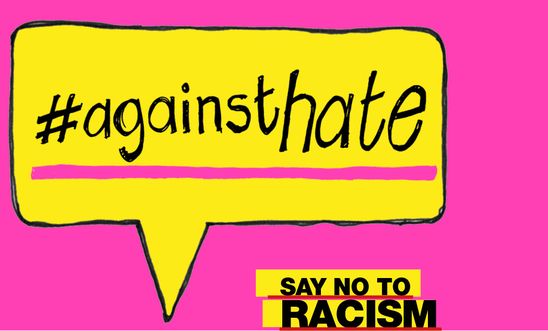 We are pleased to publish this guest blog from law graduate Michael Walker.
Northern Ireland has a racism problem.
In the Northern Ireland Life and Times Survey 2017, it found that
36% wouldn't accept an Eastern European as a close friend (rising to 38% for 1824 year olds);

52% wouldn't accept an Irish Traveller as a close friend;

47% wouldn't accept a Muslim as a close friend (beyond the over 65s, it again is the 1824 year olds who are found to be most intolerant);

A third of 1824 year olds won't even accept a Muslim as a neighbour in their local area – again, this is higher than the other age groups, aside from the over 65s.
It's not just the high levels of intolerance that is raised by this survey, but the fact that it jumps several percentage points amongst the 18-24 year olds, that left Patrick Corrigan, the Northern Ireland Programme Director for Amnesty International, believing it represented real cause for alarm: "This scale of racial prejudice in 2018 should shock us to our core" and must "serve as a wake-up call to politicians and officials charged with making Northern Ireland a better place to live for everyone."
When the survey asks – has racism got worse in NI in the last 5 years – 49% say it has, with only 13% saying it has got better. 
Looking beyond what the Survey tells us about attitudes, the police statistics on racist incidents are stark.
In 2016-17, there were more racist than sectarian incidents – of the 1,062 of those reported to the PSNI, 83% did not result in prosecution or even a warning. Every day that year, an ethnic minority had their house attacked or they themselves were assaulted. 
It's worth taking a breath to allow those startling statistics to settle in. If things are this bad then why has there been no political reaction? It's a legitimate question.
Looking at the most recent, relevant and available manifestos of each main party, none mention any of the genuine legislative fixes to NI's racism problem. Neither the DUP nor the UUP make any mention of racism at all, while the SDLP simply say they oppose racism in the context of Brexit. Sinn Fein and Alliance make a better stab at it; Sinn Fein wins by vaguely stating they want to strengthen racial discrimination legislation and Alliance says "the justice system's response to hate crimes must be robust", however Alliance appear to suggest that nothing needs to change – out of its manifesto's 88 pages, it manages to rehash a paragraph from its 2011 manifesto which mentions two completely random initiatives. Having emailed then Justice Minister Ford as an eager 21 year old back in 2014, and received a response that suggested they already do everything they can and the law is as it should be, I'm not surprised.
The reality is no party in this country advocates the changes needed, but simply cascades us with ineffectual words and when pushed, they'll say there should be a review – but these reviews have happened, again and again, and are universally damning.
For instance, in 2014, the Equality Commission's Racial Equality Policy report urged Stormont to deal with racist violence by addressing underreporting of crime, early intervention for lower-level racism, victim support, publishing racism data and assessing whether changes to legislation was needed.
Yet when you look at the equally damning December 2017 report by the Criminal Justice Inspectorate NI, you find so many of those earlier issues remain unresolved. The Department of Justice is yet to review the legislation, there's no measures to check the effectiveness of any strategies that are in place, PSNI don't train officers to deal with racist incidents specifically and even the data they now do publish has significant holes in it – they do not mention the offence classification, reasons for no prosecution or any court outcome.
Take the 2018 NI Policing Board report – "some victims suggested that police officers, they believed, had assessed their credibility (or lack of it) based upon negative stereotyping"; "The phenomenon of paramilitary groups targeting minority ethnic communities has been evidenced but no joint strategy appears to have been developed to tackle it" - these are just two simple quotes amongst a sea of 14 recommendations and another list of damning findings.
Alongside all of the above, there are two key things that it is up to politicians to immediately change; the introduction of a racially aggravated crime, as drafted in England and Wales, and significant reform of incitement of hatred laws.
The need for the new crime is set out emphatically in the 2013 report by the Northern Ireland Council for Ethnic Minorities (NICEM), written by Dr Robbie McVeigh, which stated that only 12 out of almost 14,000 hate-motivated incidents in its previous five years were prosecuted under hate crime legislation.
The NICEM report found that "racist hate crime it not adequately or appropriately framed by legislation" and that "Northern Ireland still lacks a blueprint or plan to rid the criminal justice system of racism, like the Macpherson report".
It uses Scotland as a comparison, as it is also a devolved institution that was not bound by Macpherson (also known as the Stephen Lawrence Inquiry), and yet it took concrete steps to put the Macpherson learning into practice.
Even the last Director of Public Prosecutions, Barra McGrory QC, told a documentary for the BBC in 2014 that "there is no easy opportunity to identify the race element in court. It's the law - it's the way it is framed - and certainly the policy-makers and law-makers on these issues may want to revisit this".
As for incitement to hatred laws, last year Queens University ran a conference about the issue on the back of an Equality Coalition report. They summed up the issue like so: "Northern Ireland has had incitement to hatred legislation since 1970 but there has only been one sole conviction – in 2015, relating to racist material on a loyalist bonfire. The current legislation is the Public Order NI Order 1987 which falls short of the stipulations of international human rights standards, and has been interpreted within a framework which sets the threshold for the offence very high. The Police (PSNI) currently have a policy of only intervening to remove materials if there is a serious risk to life or public safety. CAJ, the Chief Constable and Human Rights Commission have all called for the legislation to be re-examined." 
On top of those two priorities, the equalities legislation here is also severely problematic, with a variety of different organisations calling for law reform to create a single Equality Act, which NI still does not have.
Bringing Northern Ireland's laws into line with those of the rest of the UK in relation to incitement to hatred, equality and racist aggravated crimes should be uncontroversial; and yet, during the course of a decade of devolution, the issue was never dealt with – despite how frequently all parties talk about rights, respect and equality.
To be blunt, it is an indictment against the last round of devolution that there remains less legal protection in Northern Ireland for victims of racism than anywhere else in the UK, all whilst attacks become more frequent and racism remains prevalent. When devolution does hopefully return, whether these law changes will follow within a year will be a litmus test for whether the Assembly is worth having.
Next year will mark 20 years since the Macpherson report was released – it's time the main parties in this country backed up their words with sound policies pulled from the numerous expert reports.
As part of my research for this article, I got in touch with the previous Justice Minister, Claire Sugden MLA, who passed me on to the NI Department of Justice – sadly, neither were aware of the Macpherson report, which seems to vindicate what Dr McVeigh said 5 years ago – "I would argue that we are still in pre-Macpherson situation. We still haven't looked at Macpherson and thought what we should do and change about criminal justice and race in Northern Ireland."
The Macpherson report made 70 recommendations, 67 of which led to specific changes in law or practice in England and Wales within 2 years; it is concerning that nearly 20 years after this report neither the Department of Justice nor the previous Justice Minister appear to know what it is, what it means, or the state of racism and hate crime law in Northern Ireland.
All the while, our ethnic minority community is under daily attack.
About Amnesty UK Blogs
Our blogs are written by Amnesty International staff, volunteers and other interested individuals, to encourage debate around human rights issues. They do not necessarily represent the views of Amnesty International.
View latest posts