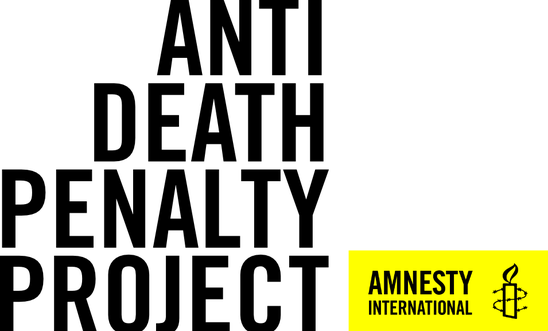 How does that happen?  How does another year slip by without us noticing?  It seems like only a few weeks ago that we were contemplating our 2019 programme and now, suddenly, it has flown by and we are thinking forward to 2020.
In summary it has been a solid, if unspectacular year for us in the Amnesty Anti-Death Penalty Project.  We've had some successes but I won't claim that we have achieved everything that we wanted to.  But that does enable us to learn and, I hope, plan a more effective programme for next year.
On the positive side, the things that we did achieve this year included:
The Singapore postcard campaign that we started last year came to fruition and we distributed hundreds of cards to Amnesty members and groups all over the country.

We ran another successful workshop at the AIUK annual general meeting and have had lots of positive and encouraging feedback, for which we are all very grateful.  We also took the message to the South-West regional conference and we are grateful to that region for their kind invitation.

We have run many speaker events and local group presentations up and down the country, and we are so happy with the enthusiastic and supportive reaction that we have received.  It is great to know that Amnesty members are just as passionate about this issue as they have ever been.

We went to the US Embassy in London to demonstrate our opposition to the continuing use of the death penalty in that country.  We took posters, t-shirts and even an electric chair!  We look forward to the day when the US fulfils its role as a leading country in the civilised world by abandoning this barbaric practice.

We have continued to issue our monthly newsletter, highlighting facts, cases and stories about the operation of the death penalty around the world, showing why it is barbaric, ineffective and dangerous.

We ran another event to mark the World Day Against the Death Penalty at Amnesty's Human Rights Action Centre on 10th October.  This year we showed another film (Guilty) and featured some readings from the moving play, The Exonerated by Jessica Blank and Erik Jensen.

We expanded our anti-death penalty network once again, doubling it from 2,500 to over 5,000.
On the downside, we didn't succeed in holding the event at the Singapore Embassy as we had hoped, we have not yet got our advocacy programme off the ground and, of course, we have yet to see the world rid of the scourge of the death penalty, but we accept that that will take a little longer.
But we intend to learn from our experiences and drive on further next year.  In particular for 2020, we want to focus more tightly on individual cases and stories, we want to help Amnesty's local groups and our wonderful network to mobilise and take action wherever possible and we want to lobby and persuade our government to take a more assertive stand against those countries, including our 'allies' that continue to behave in this inhuman way.
So it has been a year of consolidation, of solid progress and some real successes, but still with room to become more effective and, I hope, to achieve real tangible progress towards ridding this world of the death penalty.
Finally, once again, I would like to express my gratitude to the members of the ADPP Steering Group who have all worked so hard and selflessly and to all Amnesty members for your help, support and encouragement.  Thank you everyone.
About Amnesty UK Blogs
Our blogs are written by Amnesty International staff, volunteers and other interested individuals, to encourage debate around human rights issues. They do not necessarily represent the views of Amnesty International.
View latest posts