Being transgender: a new podcast series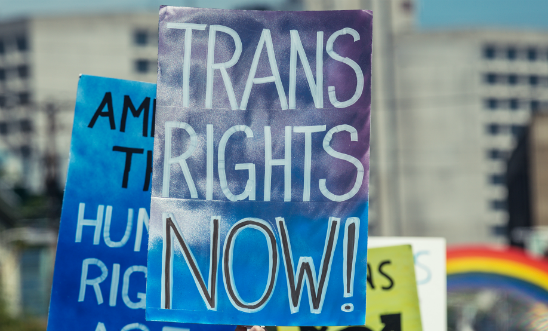 'It wasn't until later on when I was a teenager I started calling myself Ralph'

– Artist and activist Fox Fisher
From the much loved series My Transexual Summer, with Fox Fisher and others, to Kellie Maloney's successful stint on Celebrity Big Brother, Laverne Cox's starring role in Orange is the New Black and Caitlyn Jenner's Vanity Fair cover — the past few years have seen awareness of transgender identity soar.
Now, with more Britons than ever seeking gender identity treatment, our latest podcast series explores what it means to be transgender or non-binary in the UK today.
'I think society does react very differently, not just to trans women and trans men, but to trans people in general dependent on how they present'

– Sparkle Festival goer
Across the course of three episodes we speak to Dr Kate Stone on the bigotry of strangers, hear from Fox Fisher on his transition story, and chat to the festival goers at Sparkle — the world's largest celebration of transgender identity — about what they feel are the key issues facing the community now.
Amnesty staffer Louise tells her story and then switches seats to interview renowned boxing promoter Kellie Maloney.