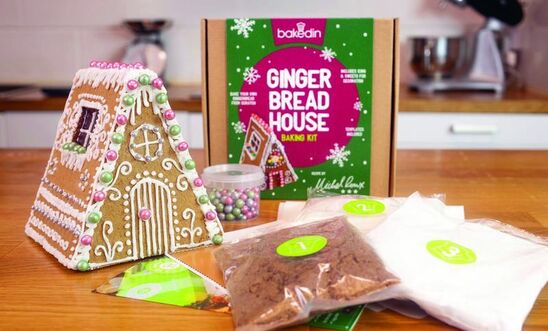 Ethical gingerbread house kit © Amnesty Shop
Amnesty's ethical gift guide - holiday handicrafts, gingerbread houses and feminist swag
Christmas is going to look a little different this year, but that doesn't mean we can't celebrate at home, or show someone you care with a thoughtful gift, or card in the post. Our annual ethical gift guide is packed with idea's that should bring smiles to faces. Whether its plastic free, vegan, or fairtrade, our carefully selected range always has ethics at the heart. By shopping with Amnesty, you are also supporting ethical businesses and fairtrade co-operatives around the world, who this year need our support more than ever.
Stocking filler and gifts under £15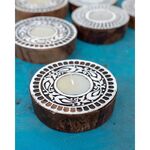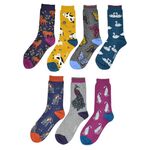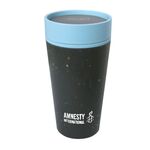 Whether you are celebrating Christmas or Diwali, or just making your home extra cosy, this stunning tealight holder (£9.95) is gorgeous. Or need something for the person who has everything? We have a huge range of bamboo socks (starting £6.50) which are so soft you won't want to wear anything else – penguins and puffins and frogs – oh my! This hot drink cup is an absolute best seller, made from recycled plastic cups, it's leak free, insulated, and proudly features the Amnesty logo.
For activists and craftivists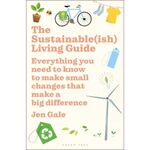 Amnesty activists young and old have all they will ever need (when it comes to fashion) with this tongue in cheek t-shirt designed by Amnesty youth activists (from £14.50, children's and adult sizes available).
We might be forced to do our activism from indoors for a little while longer, get crafting with some feminist cross stitch, and sleigh the patriarchy with needlepoint.
And if you are serious-ish about sustainable living, you can start doing some homework with this handy guide.
Something special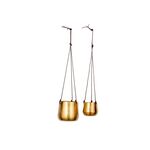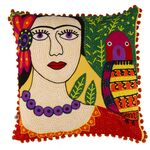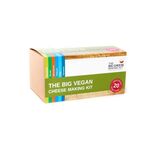 For that person who has everything, we have some truly unique finds including these Atsu brass hanging planters (from £18.95) to brighten up any home office, or add some surrealist inspiration to your living room with a Frida Kahlo inspired embroidered cushion (£36.50). This cheese making kit (£27.50) is an Amnesty best seller, with ingredients for 6 different types of cheese – just supply the milk. Better still - its vegan!
Gifts for foodies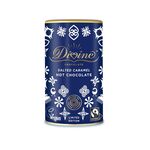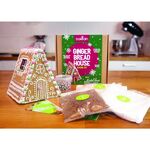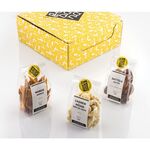 More time at home is providing a great opportunity to get in the kitchen. This kit (£8.95) contains everything you need to bake your own ginger bread house, and when you are finished relax with a cup of limited edition, salted caramel hot chocolate (£4.99) – fair trade of course. Our gebana fruit and nut gift box (£29.00) is the perfect gift for a busy essential worker, it includes 12 individual packets of delicious and ethically sourced fruit and nuts, perfect to pop in  your bag on the way to work for an on the go snack.
Gifts for kids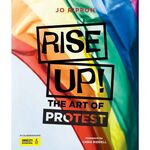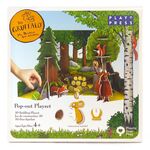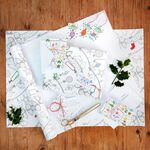 Don't forget the little people in your life, the inspiring Rise Up (£9.99) showcases some incredible examples of art and protest, and is a fantastic educational resource too for 8-12 year olds. Foreword by Chris Riddell.
See the much-loved story of Julia Donaldson and Axel Scheffler's 'The Gruffalo' come to life with this new and exciting interactive playset (£14.99).
Colour in Christmas cards, Christmas gift tags and Christmas wrapping in this activity set (£9.95) can be fun for children and adults. Settle in on a rainy day for some creative chaos or perhaps some mindfulness.
Everyday essentials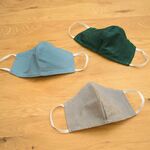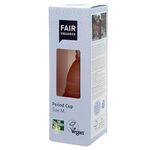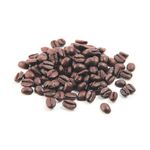 You can also pick up every day essentials, including this set of three, fairtrade face coverings (£11.95), fairtrade period cup (£17.95), and fairtrade coffee beans (£16 for 1kg)
Still not sure? Pick up an Amnesty Shop gift voucher.
And don't forget the Christmas cards!