Young dad torn apart from family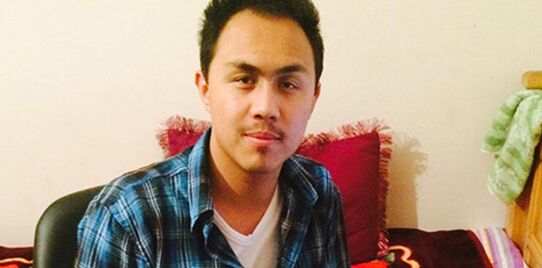 Yiliyasijiang went missing in 2017 and is believed to have been taken to a Chinese 're-education camp'.
Read more
Yiliyasijiang and his pregnant wife were at uni together in Egypt when he went missing in July 2017.
He was one of about 200 Uyghur Muslims rounded up by the Egyptian government for the Chinese authorities. Three weeks later his wife Mairinisha gave birth to their second child.
Mairinisha now lives in Turkey with their two young children and is struggling with grief every day.
"My husband should be released as soon as possible. We need a warm and complete family.  Our children need their father.  I will never give up until we can be reunited." - Mairinisha Abuduaini
She believes that Yiliyasijiang was sent back to the Xinjiang Uyghur Autonomous Region in northwest China, where 1 million people are locked up in secret 're-education camps'. Most of them are Muslim.
Those sent to the camps may face torture and other ill treatment. They don't have a trial or any help from lawyers. They can't even challenge the decision.
Together we will get this young dad back to his family. You can build pressure on the Chinese government by emailing President Xi Jinping today.