Yemen Conflict: UK stop arming Saudi-led coalition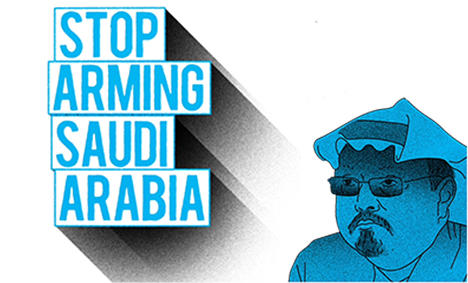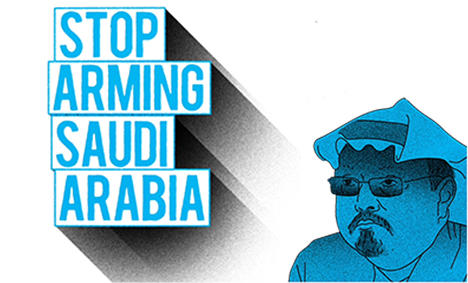 The British government are selling billions of pounds worth of weapons to the Saudi-led coalition, fuelling a dreadful conflict that's left 22 million people struggling simply to survive.
Thousands of people have been killed. Despite this unimaginable human suffering, the UK government has shown no signs of halting their sales.

This must be stopped. Call on Secretary of State for International Trade Liam Fox to stop the UK supplying deadly weapons to the Saudi-led coalition.
Yemen Conflict: UK stop arming Saudi-led coalition
The situation
Outrage over the murder of well-known journalist Jamal Khashoggi has hurtled Saudi Arabia into international headlines.
 
But Khashoggi's horrific killing is just the latest in a long list of human rights violations by the Saudi Arabian government.
 
Meanwhile, the UK government continues to provide the very weapons to those committing such terrible atrocities in Yemen. 
 
This has to stop.
The ongoing war
It's been three and a half years since the bloody conflict in Yemen began. All sides of the conflict are responsible for violations of international law, but countless air strikes – led by a Saudi coalition – have killed over thousands of Yemeni civilians. Homes, schools, hospitals, roads and factories have been obliterated from existence.
British-made bombs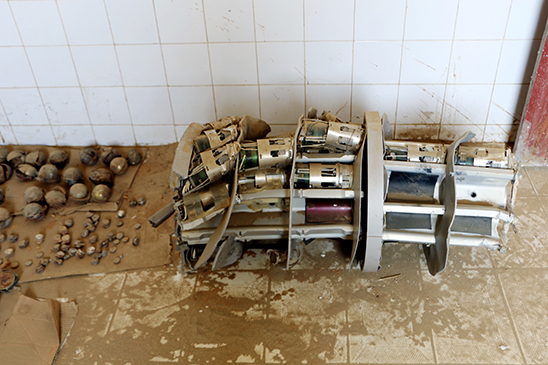 As the war has raged on, Amnesty has documented these serious violations of international law.
 
Our investigators have found evidence of a British-made bomb used to destroy a ceramics factory. We've documented the use of internationally banned UK cluster bombs. Other Western-made bombs have been used to kill school children on school buses.
 
In some instances, such strikes have even appeared to directly target civilians or civilian objects.
 
The UK government must not be complicit in killing civilians.
A humanitarian crisis unfolding
The people of Yemen are suffering unimaginable consequences. Whilst tens of thousands have been killed and injured, more than 22 million people are relying on humanitarian assistance.
 
Frequent attacks by the Saudi-led coalition targeting medical centres, aid trucks and fuel supplies are making this catastrophic situation even worse. The UN has warned that 14 million Yemenis are on the brink of famine.
 
Tell the UK government to stop fuelling human rights violations in Yemen.
The outrage must continue
Jamal Khashoggi's murder has catapulted Saudi Arabia into the international spotlight. The outrage must continue.
 
The UK government must finally do the right thing and cut off its supply of arms to Saudi Arabia and its partners - until there is no longer a risk that they might be used in Yemen.  
 
Germany has already halted arms sales to Saudi Arabia – why can't our government do the same?
 
 We must not supply weapons and British-made bombs that could be used to kill and maim civilians and commit atrocities.
 
Call for the UK government to stop sending British-made bombs to the Saudi-led coalition.