Stop the violence against the Rohingya in Myanmar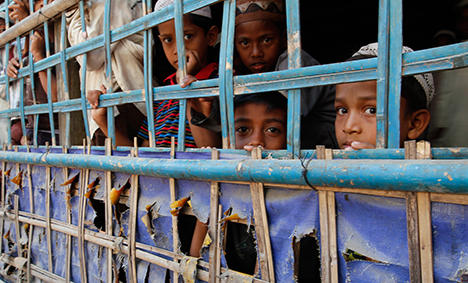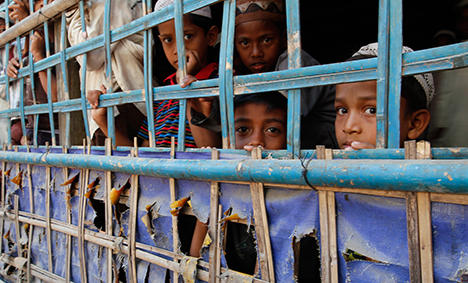 The Rohingya people in Myanmar are currently trapped in a dehumanising system of state-sponsored discrimination and racial segregation. This is apartheid – a crime against humanity as defined by international law.
Since August 2017, reports of killings, rape and massacres have flooded in, as satellite images show entire villages have been burned to the ground by the security forces.

Demand the authorities end the shocking violence now.
Stop the violence against the Rohingya in Myanmar
The situation
Since August, nearly 700,000 people – mostly Rohingya – have fled Myanmar to nearby Bangladesh. In fact, more Rohingya refugees fled to Bangladesh in the space of three weeks recently than the total number of people who fled by sea to Europe in 2016.
A series of deadly boat journeys saw at least 12 people, including children, die as their vessel capsized near Bangladesh in October.
Crimes against humanity
Witness accounts, satellite imagery and data, and photo and video evidence gathered by Amnesty International all point to the same conclusion: hundreds of thousands of Rohingya women, men, and children have been the victims of a widespread and systematic attack, amounting to crimes against humanity.
The violations are so severe and clearly linked to ethnic or racial identity that therefore, this legally constitutes apartheid.
Thousands more are also believed to be stranded in the mountains of northern Rakhine State. They are being denied basic aid because NGOs and humanitarian organisations are not being allowed access to the area.
We have also found evidence of a mass scorched-earth campaign across the region, where Myanmar security forces and vigilante mobs are burning down entire Rohingya villages and shooting people at random as they try to flee.
Security forces have even planted internationally-banned landmines along its border with Bangladesh which have seriously injured at least three civilians, including two children, and reportedly killed one man.
Shockingly, an internal military probe carried out in November claimed these forces had not committed any human rights violations.
Tortured, raped, arrested, disappeared
This isn't the first time security forces have abused Rohingyas. In the last year, they have tortured, raped, arrested and disappeared many of them, and destroyed their homes and property.
We will not let the military and security forces commit this vicious campaign of violence against the Rohingya people.
Help stop the violence against the Rohingya people and demand that the Chief Commander, Senior General Min Aung Hlaing (and quite possibly the most powerful man in the country):
Immediately ends the armed forces' campaign of violence and human rights abuses
Ensures humanitarian agencies, the UN, independent journalists and human rights monitors have free and unrestricted access to Rakhine state, and ensure their security in doing so.
The Rohingya
For decades, unrest has rocked northern Rakhine State because of a wider context of long-standing discrimination against the Rohingya in Myanmar.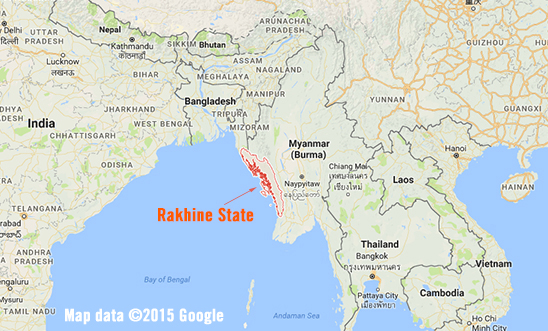 The ethnic Muslim group are denied the right to a nationality, and face severe restrictions on their rights to freedom of movement, access to education, healthcare, and livelihoods, to practice their religion and participate in public life.
The situation has been coming to a head in recent months after Rohingya militants launched a series of coordinated attacks on security forces in the north of Myanmar's Rakhine state in the early morning of 25 August. 
Since then, clashes between Myanmar's military and the Rohingya armed group have continued and security forces have engaged in a disproportionate campaign of violence against the Rohingya. 
Villages burned down
We have received numerous reports of human rights violations and abuses, including security forces opening fire on civilians fleeing, and homes and villages being burned down. 
According to the Myanmar government almost 400 people have been killed since the clashes as of 4 September.
Humanitarian access to northern Rakhine State has also been suspended, while in other parts of the state the Myanmar authorities are preventing humanitarian agencies from reaching communities in need. As a result, life-saving relief efforts have been halted, and vital supplies of medicine, food and water are not making their way to the tens of thousands of desperate civilians caught in the middle of this deadly feud. 
According to the UN, over 500,000 Rohingya have fled to Bangladesh, while the Myanmar government has evacuated over 11,000 people belonging to other ethnic minority communities. Despite the huge influx, the Bangladesh government has maintained a policy of sealing the border with Myanmar, and border guards have pushed back hundreds attempting to flee.
Dangerous escalation
The recent attacks mark a dangerous escalation in an already volatile area. Following similar (but smaller) attacks in northern Rakhine State in October 2016, the Myanmar authorities launched major security operations. 
At the time we documented wide-ranging human rights violations against the Rohingya during these operations, including unlawful killings, arbitrary arrests, enforced disappearances, torture and ill-treatment, rape and other sexual violence, as well as destruction of homes and property. 
People in Rakhine State, in particular the Muslim Rohingya minority, have suffered a horrific catalogue of rights abuses for decades. Through our own investigations we have concluded that the Myanmar security forces may have committed crimes against humanity. 
Without concrete action by the authorities to address long-standing grievances and decades of human rights violations, people in the region will continue to be trapped in a bloody cycle of deprivation and abuse.