THANKS FOR SHOWING YOUR SUPPORT, !name
Every action taken has an impact. You've helped stand up for women's rights in Iran.
Help us to keep campaigning for Yasaman, Monireh and Mojgan, and others who are being denied their human rights by making a financial donation if you are able to.
By donating from this page, your money will go to support the work of Amnesty International UK Section Charitable Trust
Iran: 30+ years in prison for protesting forced veiling laws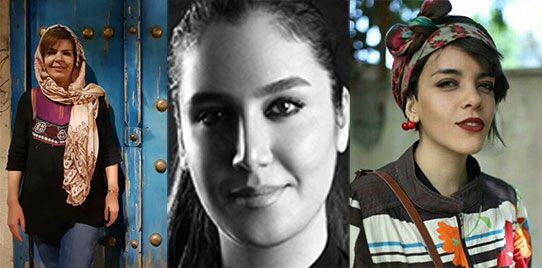 Three women have been charged with 'inciting prostitution' for not wearing veils and sentenced to 30+ years in prison between them.
Read more
Now, with COVID-19 cases confirmed in prisons across Iran, they're in more danger than ever.
Monireh, Yasaman and Mojgan have done nothing wrong. Join thousands calling on Iran's Head of the Judiciary to release them immediately.
Flowers on the train
As an act of peaceful protest, Monireh, Yasaman and Mojgan handed out flowers to female passengers on a metro train in Tehran. 
The unveiled women were filmed sharing their hopes for a future where all women in Iran would have the freedom to choose what to wear.
 
Days after the video went viral on social media, they were charged with sham offences including 'inciting prostitution' for choosing not to wear veils and are now serving 31 years 8 months in prison between them.
They are in grave danger
There have been confirmed cases of COVID-19 in prisons right across Iran. This raises grave fears that prisoners like Monireh, Yasaman and Mojgan are at risk of contracting the virus.
Prisoners are at particular risk because they are unable to take the same social distancing and hygiene measures as those outside of prison to protect themselves.
A worrying trend
This is the latest in a worrying trend of crackdowns against women human rights defenders in Iran.
Earlier in 2019 Nasrin Sotoudeh was sentenced to 38 years in prison and 148 lashes for defending women who peacefully protested for women to have the right to choose what to wear.
This cannot continue. We must show the Iranian authorities that the world is watching.