Guarantee EU citizens' right to remain in the UK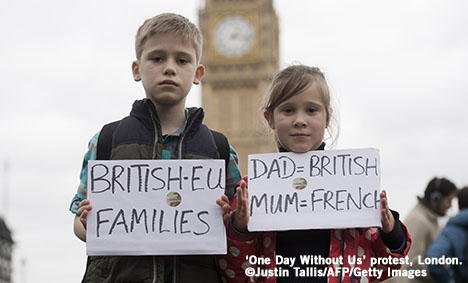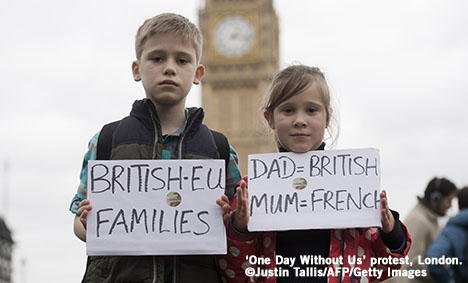 Michal Siewniak and his wife have made the UK their home over the last 12 years. They've bought a house, raised three daughters and Michal even served as a councillor. Now he faces huge uncertainty. The UK has started the process of leaving the EU and the government refuses to guarantee his right to stay here.
It doesn't need to be this way. Tell the Brexit Secretary to end the anxiety of people who call the UK home. Ask them to guarantee that there will be no roll back of their rights.
Guarantee EU citizens' right to remain in the UK
Why this matters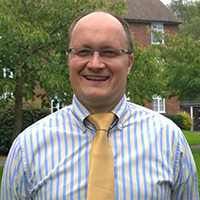 'A truly European family'
Michal Siewniak is a history teacher, originally from Poland. His wife is a social worker from Croatia. The couple moved to the UK in 2005 and have lived and worked here ever since with their three daughters aged ten, eight and two.
Michal is passionate about community life. Shortly after settling in the UK, he set up a network for Polish people in his area and became an active member of his local church. In 2014 Michal was elected as a local councillor – he wanted to serve his community and drive positive change in his borough.
Living in uncertainty
As EU citizens, Michal and his wife had the right to live and work here. Now, their lives are in jeopardy.
While their daughters were born in the UK, neither Michal or his wife have British citizenship. And the government has refused to tell them, and people from across Europe, what their rights will be after the UK has left the EU.
Since the referendum last June, Michal and people from across Europe have lived in uncertainty over their future. Will they have to leave the country and give up everything – their jobs, studies, house, friends, partners, even their children?
'I'm worried that many EU citizens will be seen as intruders and treated as a 'second-class citizens' just because of where we come from and irrespective of what we bring. Many people feel unwanted, rejected and that their efforts to integrate in the local community and contribute financially are not properly recognised. That includes not only people like me who've lived here for many years, but also more recent arrivals who've made this country their home too.'

Michal Siewniak, 37, a Polish national living in the UK for the last 12 years
No rollback of rights
No one should live in fear of their rights being taken away.
There has been a lot of discussion from all sides about the impact that leaving the EU will have. We don't take a stance on whether it's a good or a bad move for the country. What we do have a stance on is human rights.
We want the government to use this as an opportunity to guarantee all our rights, not take them away. And committing to not rolling back the rights of European migrants is an important first step.
That's why we're calling on the Secretary of State for Exiting the EU to ensure that there is no regression of rights for people and their families already working, studying and living in the UK under EU law. They mustn't be used as political bargaining chips.
Instead the government must now make clear these people will be allowed to continue to enjoy the rights they have currently after the UK leaves the EU. 
The wider context
No roll back of rights
As the UK prepares to exit the European Union we need to ensure it is used as a positive step forward for our human rights, rather than an opportunity to diminish them.
From protecting the rights of women and girls, LGBTI communities, workers' rights and our right to data protection, all the way through to the mechanisms that work to control the arms trade– many of the protections we have in the UK come from the European Union.
And over the next two years, we will be calling on the UK government to guarantee that they will be maintained or strengthened in a post-Brexit UK outside of the EU. It will be a complicated path, but we'll be there to ensure there is no roll back of rights.
Putting human rights at the heart of negotiations
As the government enters negotiations with the European Union, it is crucial that human rights are firmly on the agenda. No one should have their security and welfare gambled with by the government for political gain.
We're also calling on the government to ensure the UK's well-established position on several key bodies – including the UN Security Council, UN Human Rights Council, NATO, the Commonwealth, G7 and G20 – is not compromised.
Standing against hate crime
After years of hostile rhetoric, and divisive campaigns, we saw a shocking rise of racism and xenophobia on our streets and in our communities after the referendum last year.
As the government enters negotiations, this cannot be allowed to happen again. Steps must be taken by the government to ensure discussions don't descend into inflammatory and toxic rhetoric.
The UK can and should use this time as a chance to show that we live in a country that holds human rights in the highest regard. Now is the ideal time to do that.