Polish woman risks prison over 'LGBTI poster'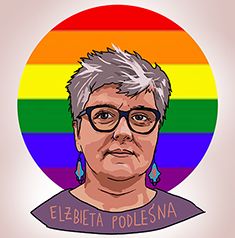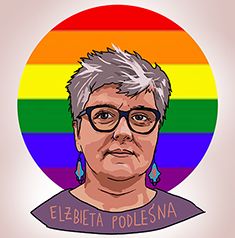 Elżbieta Podleśna could face two years in prison after being accused of owning a poster of the Virgin Mary with a rainbow halo.
Email Poland's Interior Minister and demand this ludicrous investigation to be stopped immediately.
Polish woman risks prison over 'LGBTI poster'
The situation
The police raided Elżbieta's house early in the morning on 6 May, immediately after she returned from an Amnesty International trip to Belgium and the Netherlands.
 
They claimed to have found posters of the Virgin Mary with a halo in the rainbow colours of the LGBTI pride flag. 
 
The police arrested Elżbieta and detained her for several hours, and confiscated her electronic equipment, including laptop, phone and memory cards. 
 
She is being investigated for 'offending religious beliefs', an offence that carries up to two years in prison.
Ludicrous investigation
Having a poster like this should not be a crime. Everyone has a right to express themselves and their beliefs.
 
There's no evidence of a crime being committed here, which means Elżbieta has simply been targeted for her peaceful activism.
 
This is just another example of the unacceptable harassment faced by Elżbieta and other LGBTI rights activists in Poland.
 
We cannot stand for it.
Poland's worrying attack on activists
Elżbieta is one of many activists who are taking a stand against discrimination in Poland.
 
Since the right wing Law and Justice party came to power in 2015, human rights defenders like her have faced escalating smears, harassment and withdrawing funding.
 
We cannot allow awful human rights abuses like this to happen on our doorstep.
 
This absurd investigation must be stopped. Please help by emailing the Polish Minister of Interior today.