Demand release of human rights lawyer, Mohamed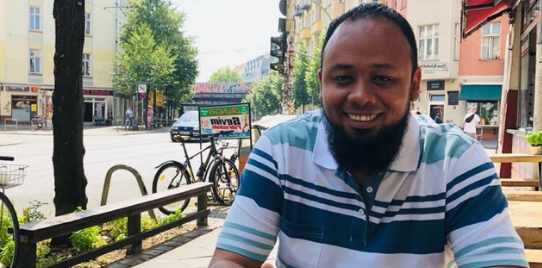 "For the first time I am in the role of the victim instead of..[supporting] victims"
Read more
After dedicating his life to human rights work in Egypt and representing people whose rights have been taken away, Mohamed Baker has now found himself locked up.
In September 2019, he went to the prosecutor's office to defend his friend and was arrested himself. The authorities made false, terrorism-related accusations against him and put him straight in jail. Mohamed heads up the Adalah Center for Rights and Freedoms, which supports human rights and people jailed unjustly. 
In jail, Mohamed has suffered cruel treatment time and time again. The authorities didn't let him see his dying father. They have kept him in a cramped, dirty cell. He doesn't have a bed or a mattress to sleep on, or access to hot water. They have deprived him of outdoor exercise, and they won't even let him have family photos.  
Mohamed has done nothing wrong. He has a job to do and a life to live. Outside of work, he is a cat lover and a football fan. He plays squash and rides motorbikes. But at the moment he can't do any of that.  
Despite this, Mohamed still has hope. "One day… we will continue our work [to establish] free societies," he says.  
Help bring that day forward. Defending human rights is not a crime. Tell Egypt to release Mohamed immediately.