Inclusion in the AIUK Recruitment Process
We recognise the importance of inclusion in our recruitment procedures. Below are some of the things we are doing to mitigate bias and increase inclusion in our process.
Anonymous Shortlisting
From the start of your application process, you will not be asked for information such as educational history, unless a specific qualification is required for a role. However, there is some information that is requested but will not be shared with the shortlisting panel, for example, your name and inclusion data.
The anonymised applications are then shortlisted by a small panel of colleagues to level out any individual bias and preferences. When an applicant considers themselves to have a disability and informs us in response to the application question, we use the information for disability confident purposes.
For example offering an interview to the top scoring candidate, who has declared a disability, who meets all essential criteria, or making reasonable adjustments for interviews.
Interview Questions are sent 24 hours in advance (trial)
To help make interviews more accessible, we are trialling sending all candidates the interview questions 24 hours in advance. This is to help overcome some of the barriers that may arise in an interview setting, and allow all candidates to prepare and perform at their best.
Adjustments
We want candidates to be able to perform at their best during the process, and some of the adjustments we can offer include: 
Longer time periods to complete selection activities such as presentations, tasks, or tests
Alternative application methods such as communicating with a member of the HR team to capture the application details
Please contact recruitment@amnesty.org.uk if you have any queries about what adjustments may benefit your application or interview.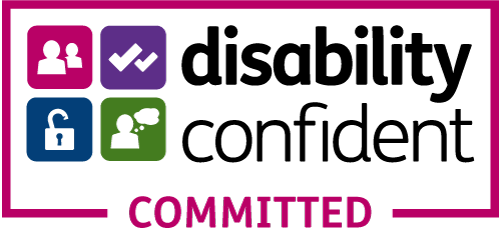 Diverse Interview Panels
Where possible, we endeavour to provide diverse interview panels with relevant expertise, who are representative of both AIUK people and candidates. These can include but are not limited to visible and hidden diversities such as ethnicity, gender, disability, socio economic status, age and sexual orientation. This is to ensure a range of perspectives, backgrounds and lived experiences are represented in decision making.
Requesting Diversity and Inclusion Data
We request this information so we can identify any interventions we may need to make to increase inclusion. We look for trends across the demographics of the applicants and how they engage with us; from which departments they applying to, to where they are seeing the advert and applying from and how far they have progressed through the different  stages, from application to getting the role. 
Access
Main household earner question guidance:
Modern professional & traditional professional occupations such as: teacher, nurse, physiotherapist, social worker, musician, police officer (sergeant or above), software designer, accountant, solicitor, medical practitioner, scientist, civil / mechanical engineer.
Senior, middle or junior managers or administrators such as: finance manager, chief executive, large business owner, office manager, retail manager, bank manager, restaurant manager, warehouse manager.
Clerical and intermediate occupations such as: secretary, personal assistant, call centre agent, clerical worker, nursery nurse.
Technical and craft occupations such as: motor mechanic, plumber, printer, electrician, gardener, train driver.
Routine, semi-routine manual and service occupations such as: postal worker, machine operative, security guard, caretaker, farm worker, catering assistant, sales assistant, HGV driver, cleaner, porter, packer, labourer, waiter/waitress, bar staff.
Long-term unemployed (claimed Jobseeker's Allowance or earlier unemployment benefit for more than a year).
Small business owners who employed less than 25 people such as: corner shop owners, small plumbing companies, retail shop owner, single restaurant or cafe owner, taxi owner, garage owner.
Other such as: retired, this question does not apply to me, I don't know.
What type of school between 11 and 16 question guidance:
State run or state funded school: this option includes most State, Grammar Comprehensive schools.
Fee paying school with bursary
Any school where children can only attend if fees are paid, but where these fees were paid via a scholarship or bursary.
Fee paying school without bursary
Any school where children can only attend if fees are paid, usually by parents.
Home schooling 
Where you were taught at home usually by parents or other professionals instead of attendance at a school.
Free School Meals
Free School Meals are a statutory benefit available to school-aged children from families who receive other qualifying benefits and who have been through the relevant registration process. It does not include those who receive meals at school through other means (e.g. boarding school).