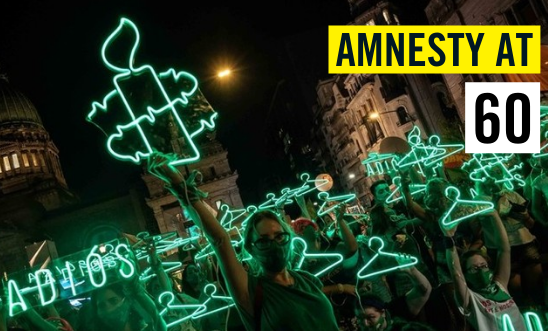 Since it was founded in 1961, Amnesty International has been empowering people like you to take action for a better world. This is a snapshot of what you have made possible.
"Open your newspaper - any day of the week - and you will find a report from somewhere in the world of someone being imprisoned, tortured or executed because his opinions or religion are unacceptable to his government. The newspaper reader feels a sickening sense of impotence. Yet if these feelings of disgust all over the world could be united into common action, something effective could be done." 
- Peter Benenson
Amnesty International was founded in 1961 on the idea that together ordinary people can change the world. Today Amnesty is a worldwide movement for human rights, calling on the collective power of 10 million people, each one committed to fighting for justice, equality and freedom everywhere.  From London to Santiago, Sydney to Kampala, people have come together to insist that the rights of each and every human are respected and protected.
 
Change has not happened overnight. It's taken persistence and a belief in the power of humanity to make a difference. We have seen; the release of tens of thousands of people imprisoned for their beliefs or their way of life, the end of the death penalty in dozens of countries, previously untouchable leaders brought to account, amended laws and changed lives.
Sixty years on, we're still battling for a world where human rights are enjoyed by all. And we won't stop until it's achieved.
Humanity Wins: Your impact over the last 60 years
After learning of two Portuguese students who were imprisoned for raising a toast to freedom in 1961, British lawyer Peter Benenson launches a worldwide campaign 'Appeal for Amnesty 1961'. His appeal to free prisoners of conscience is reprinted in papers across the world and turns out to be the genesis of Amnesty International. By 1966, 1,000 prisoners have been released thanks to the tireless efforts of people, like you, who want to see a better world.
In 1962, Amnesty sends a lawyer to observe Nelson Mandela's trial in South Africa. Nelson Mandela wrote that "his mere presence, as well as the assistance he gave, were a source of tremendous inspiration and encouragement to us".
In the 1970s, Chile's new regime under General Augusto Pinochet agrees to admit a three-person Amnesty International mission to investigate allegations of massive human rights violations. In 1979, Amnesty International publishes a list of 2,665 cases of people known to have "disappeared" in Argentina after the military coup by Jorge Rafael Videla, in an effort to help their friends and families hold those responsible to account. In the same decade, Amnesty International wins the Nobel Peace Prize for "having contributed to securing the ground for freedom, for justice, and thereby also for peace in the world" – a remarkable tribute to the hard work and determination of Amnesty supporters across the world.
When Amnesty and its supporters start the fight against the death penalty in 1977, only 16 countries had abolished the death penalty. Today, that number has risen to 108 – more than half the world's countries. With your help, we will not stop until the whole world gets rid of this ultimate cruel, inhuman and degrading punishment, for good.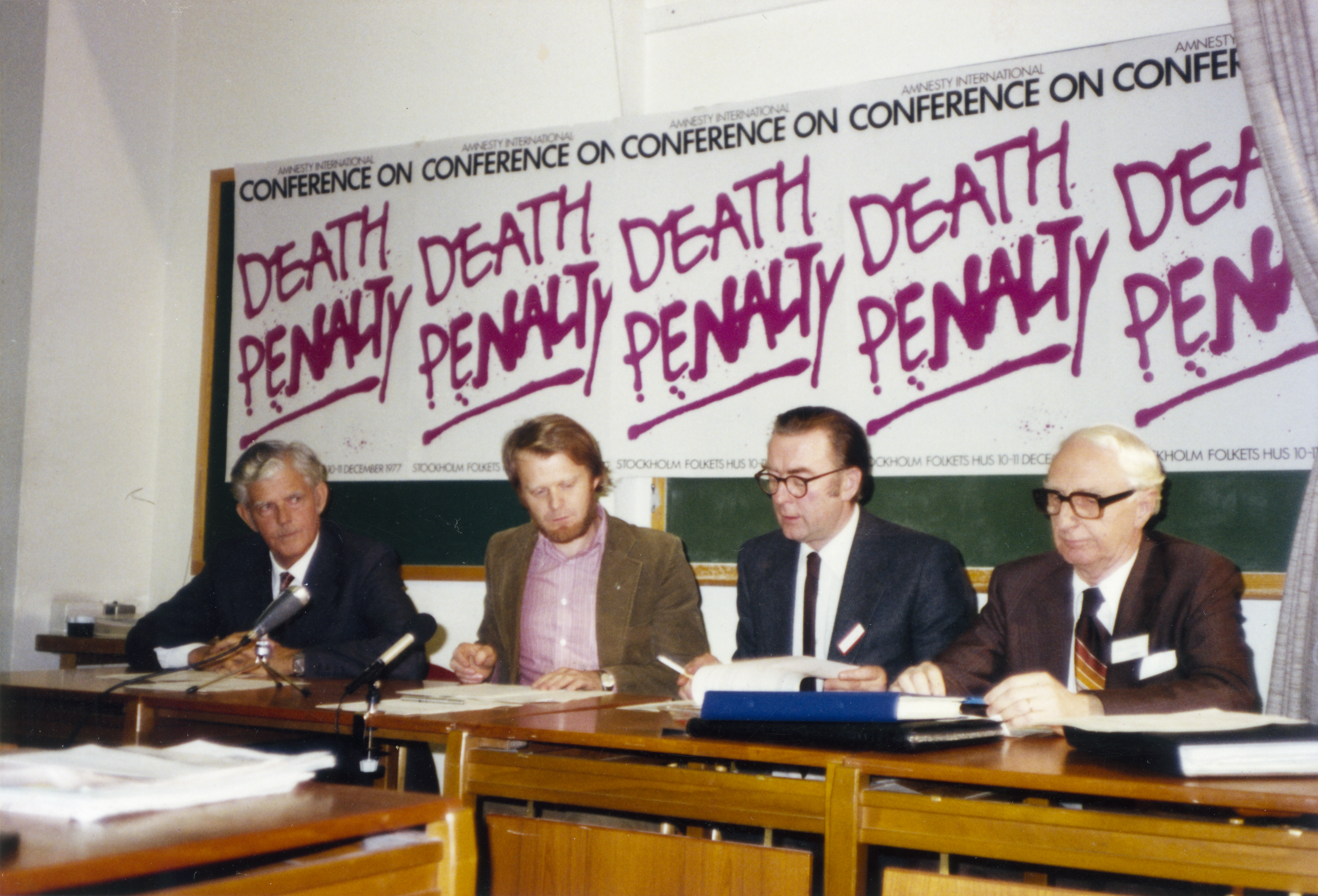 In the 1990s, Amnesty International reports on human rights abuses in Kuwait following the Iraqi invasion, making headlines across the world. Our teams also launch an action on torture and extrajudicial executions in Brazil and receive an immediate reaction from President Fernando Collor, who says "We cannot and will not again be a country cited as violent."
In 2002, longstanding pressure from Amnesty supporters finally paves the way for the creation of an International Criminal Court (ICC) to investigate and prosecute those, including political and leaders, leaders of armed groups and other high-ranking figures reasonably suspected of committing crimes against humanity, genocide, war crimes and the crime of aggression.
The 2010s and 2020s are marked by an ever-growing number of human rights triumphs as activists intensify their demand for change. We've seen human rights wins in India, Papua New Guinea, Nigeria, Ireland, the UK, Argentina, Denmark, Sweden and Greece - all in the last 20 years.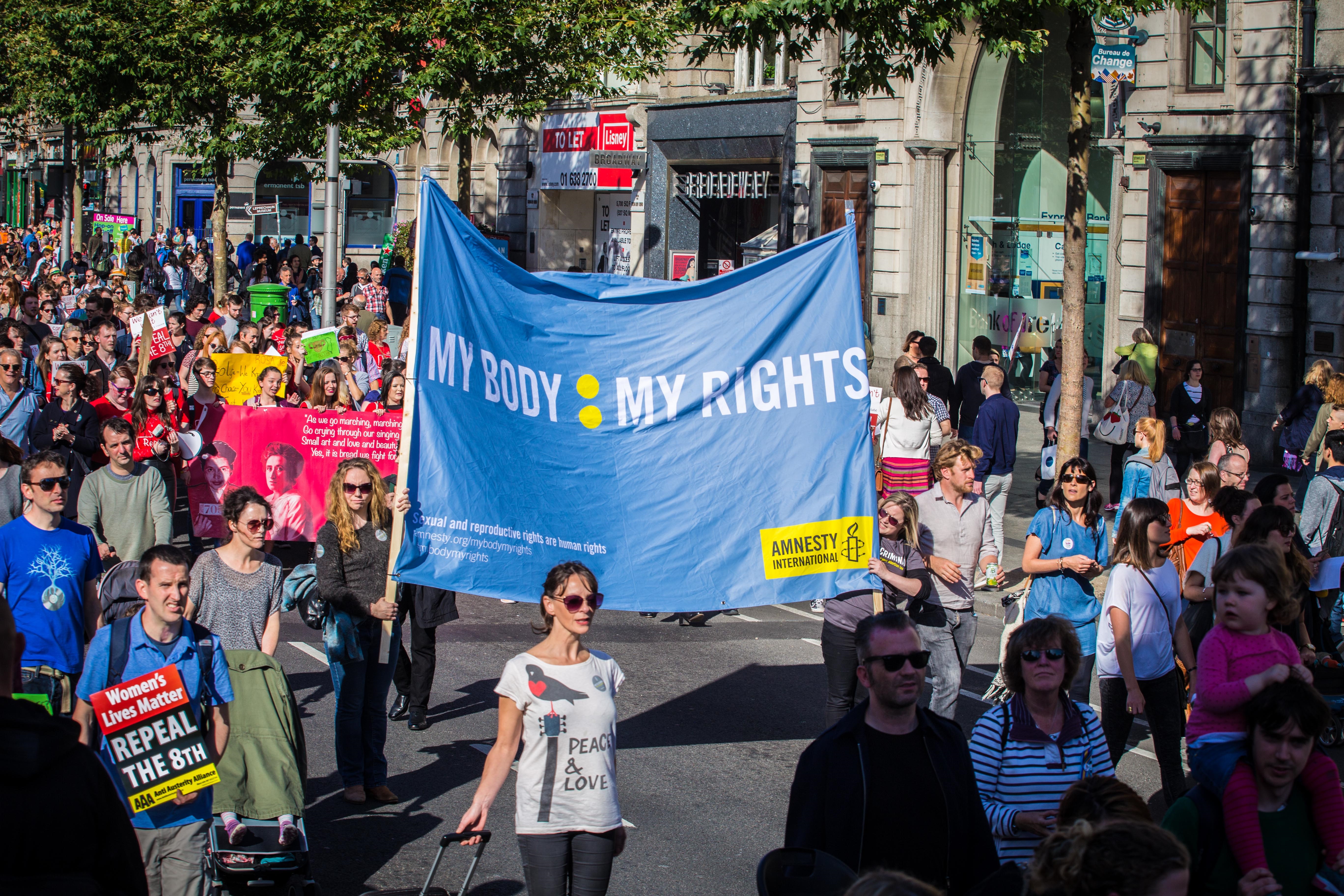 Amnesty International is nothing without the support of people like you. With a movement of over 10 million people, we're ready to fight for human rights for our next 60 years.