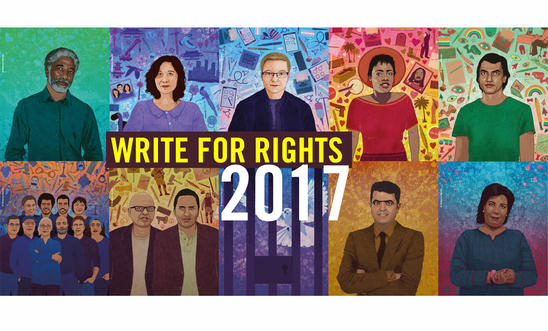 Below, you can download case sheets for the human rights defenders featured in this year's Write for Rights campaign.
1. Shackelia Jackson, USA
Demanding justice for her brother
2. Azza Soliman, Egypt
Women's rights lawyer faces imprisonment
3. Dr Mudawi Ibrahim Adam, Sudan
4. Sakris Kupila, Finland
Denied legal gender recognition
5. The Istanbul 10, Turkey
6. Ni Yulan, China
7. Xulhaz Mannan, Bangladesh
8. Issa Amro and Farid al-Atrash, Israel/Occupied Palestinian Territories
Peaceful protesters face military trial
9. Immigration detainees, UK
10. Esmail Abdi, Iran
See below for even more cases.