Make a Difference in a Minute
Encourage your students to Make a Difference in a Minute and write poems in solidarity with Seyi Akiwowo who has been campaigning to end online violence against women.
Seyi Akiwowo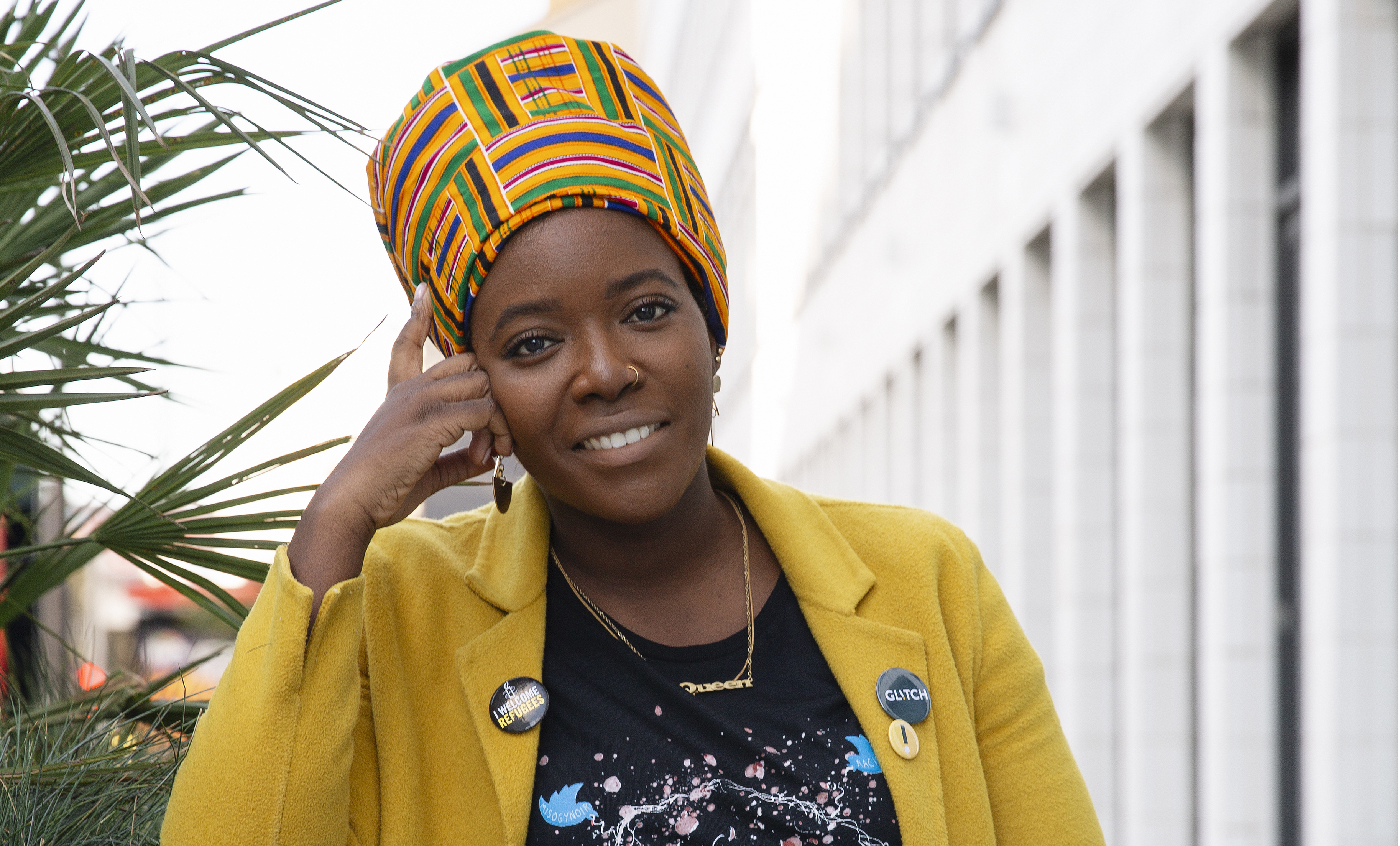 Seyi Akiwowo, has been actively defending the rights of women to express themselves freely on social media, without fear of threats and abuse. She herself received a wave of online abuse after a video of her speaking at the European Parliament went viral.
Seyi, a local councillor in London at the time, reported more than 75 instances of abuse – most of which was misogynistic (strongly prejudiced against women) and racist – to social media companies, including Twitter. But Twitter failed to acknowledge or respond to her reports at the time. Frustrated and disillusioned, Seyi decided to speak out about the abuse in the media, and eventually Twitter suspended some of the accounts targeting her.
She went on to launch Glitch, an organisation devoted to ending online abuse. Violence and abuse against women online is widespread in the UK, stifling freedom of expression. One in five women polled by Amnesty and Ipsos MORI earlier this year said they had suffered abuse or harassment on social media. Despite the scale of the problem, companies like Twitter are failing to act.
Take the Make a Difference in a Minute poetry challenge for Seyi. 
How to submit poems
You can submit a poem in written form, as an audio clip or as a video. This can be taken using a smartphone or any other recording device you have available (use our 5 simple tips on how to film yourself). Remember, the Make a Difference in a Minute challenge is to create a poem that you can perform in a minute or under!
A selection of poems will be chosen and showcased on our website. We will let you know if a poem is selected.
Share your poetry on social media using the #wordsthatburn hashtag and the title of your poem. 
Downloads