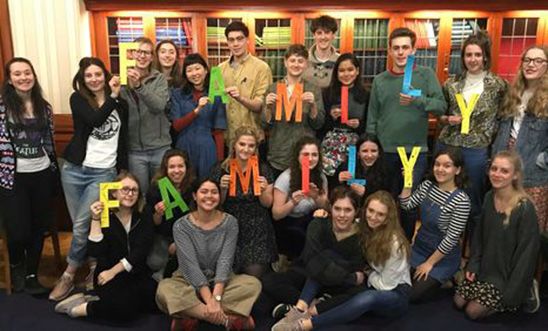 Amnesty Group Glasgow University
Make a Difference in a Minute 
Encourage your students to Make a Difference in a Minute and write poems in support of the Families Together campaign which calls for more refugee families to be able to live in safety in the UK. 
Families Together
Home Office rules prevent many families from being together. They don't allow separated child refugees already in the UK to bring any family members to join them. They only allow adult refugees to sponsor their spouse and any children under 18 to join them in the UK. Any child who has turned 18 cannot automatically come to live with them, even if that child is still dependent on them.
Amnesty is part of the Families Together Coalition, which is campaigning for:  
Child refugees in the UK to have the right to sponsor their close family so they can rebuild their lives together 
The Home Office's definition of 'family' to be expanded so that young people who have turned 18 and elderly parents can come to live in safety with their families in the UK
The reintroduction of legal aid so refugees who have lost everything have the necessary financial support to afford to navigate the complicated process of being reunited with their families.
Make a Difference in a Minute
Encourage your students to take the Make a Difference in a Minute poetry challenge for Families Together