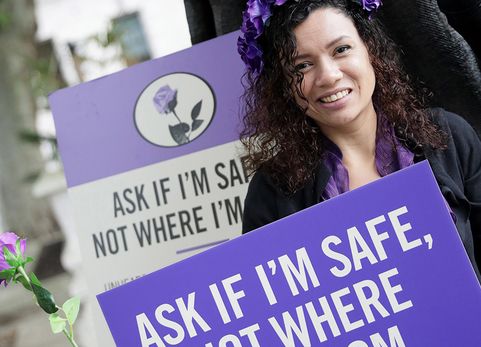 Protect migrant women and their children from domestic abuse
9,306 actions taken
Migrant women who've suffered domestic abuse are left unsafe, scared and without support under the UK's current laws. We must do more to protect them.

Ask the next Home Secretary to step up protection for migrant women suffering from domestic abuse.
Add your name
Protect migrant women and their children from domestic abuse
Migrant women in the UK who've suffered domestic abuse find it virtually impossible to get the help and protection they need.
They are often blocked from accessing public funds and turned away from refuges, many are too scared to report violence to the police or other services, for fear of being detained or deported. 
They have good reason to be worried. Last year, 60% of UK police forces admitted they referred victims of crime to the Home Office for immigration purposes.
'Migrant women deserve to have safe reporting mechanisms and to be protected.'
Elizabeth Jiménez Yáñez - coordinator Step Up Migrant Women 
The UK government has promised to change domestic abuse laws, but the current plans fail to protect migrant women. That's why we're campaigning with the Step Up Migrant Women coalition and WARMI women – an incredible group of migrant women activists campaigning for the rights of migrant women survivors – to make sure this changes.
Every woman has the right to be safe from domestic abuse. You can help make this a reality by signing our petition today.