Women human rights defenders under attack in Afghanistan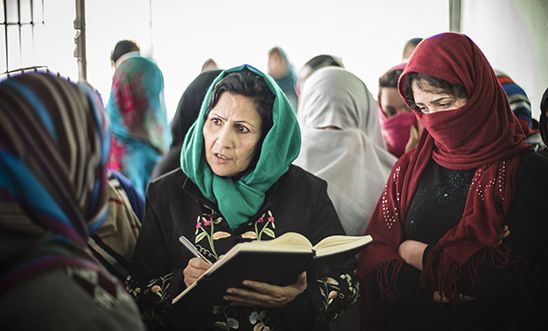 Afghanistan stands at a critical juncture. The end of 2014 marked the departure of international military forces from the country followed by a reduction of economic and political support from the international community.
With international interest fading and foreign aid waning, there is concern that the Afghan government will de-prioritise human rights amid growing economic hardship and instability, and that human rights, especially those of women and girls, will be traded off in the interests of security.
Entrenched social and cultural barriers have meant that many of the rights accorded to women on paper have yet to be established in practice, despite the mechanisms that have been put in place.
The government's record is patchy on meeting its legal obligations under the UN Convention on the Elimination of all Forms of Discrimination against Women.
At the same time, conservative forces and ideas have slowly been increasing their positions and leverage within Afghan institutions, enabling them to intensify their attacks on women's rights.
Backlash
As the backlash against women's rights grows, the overall environment for women human rights defenders has become considerably more difficult and dangerous.
Over the past few years there has been a significant increase in threats, intimidation and attacks against those at the forefront of promoting and protecting women's rights.
We've seen a string of assaults carried out against high-profile women. Many of the perpetrators openly stated that the motivation of their attacks was that their female victims were working, or in public roles.
Their Lives on the Line
Our report Their Lives on The Line focuses on the Afghan authorities' institutionalised indifference to this woeful situation and their failure to create an enabling environment for women human rights defenders to carry out their legitimate activities, to protect them against often deadly abuses and to bring those responsible for abuses to justice in an open and accountable manner.
It aims to contribute to an understanding of this environment by highlighting the challenges and opportunities as seen through the lived experience of women human rights defenders in Afghanistan – and thus spur further action against the patterns of abuse they suffer.