New poll confirms overwhelming majority of people in Northern Ireland want to decriminalise abortion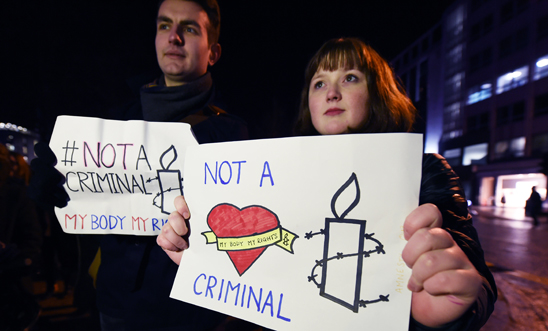 It's the only country in the UK where a woman can be jailed for having an abortion. In Northern Ireland, women face a lifetime in prison for terminating a pregnancy – a procedure freely available on the NHS to women in the rest of the UK.
The laws putting women behind bars were drawn up in the Nineteenth Century – and that's where they belong. New research out today confirms that the law is out of step with public attitudes.