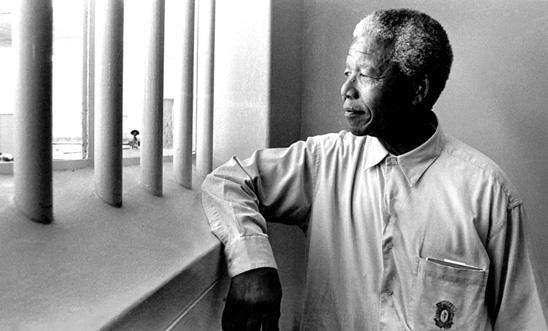 Nelson Mandela revisits his cell on Robben Island in 1994 © Jurgen Schadeberg
When we were founded in 1961 our sole purpose was to work to free prisoners of conscience – those unfairly jailed for peacefully speaking out and criticising the authorities.
In 1962, Nelson Mandela was arrested and charged with inciting workers to strike, and travelling without valid documents. One of our founders, lawyer Sir Louis Blom-Cooper, attended the trial as an official observer and when Mandela was sentenced to five years in jail, he was adopted as a prisoner of conscience.