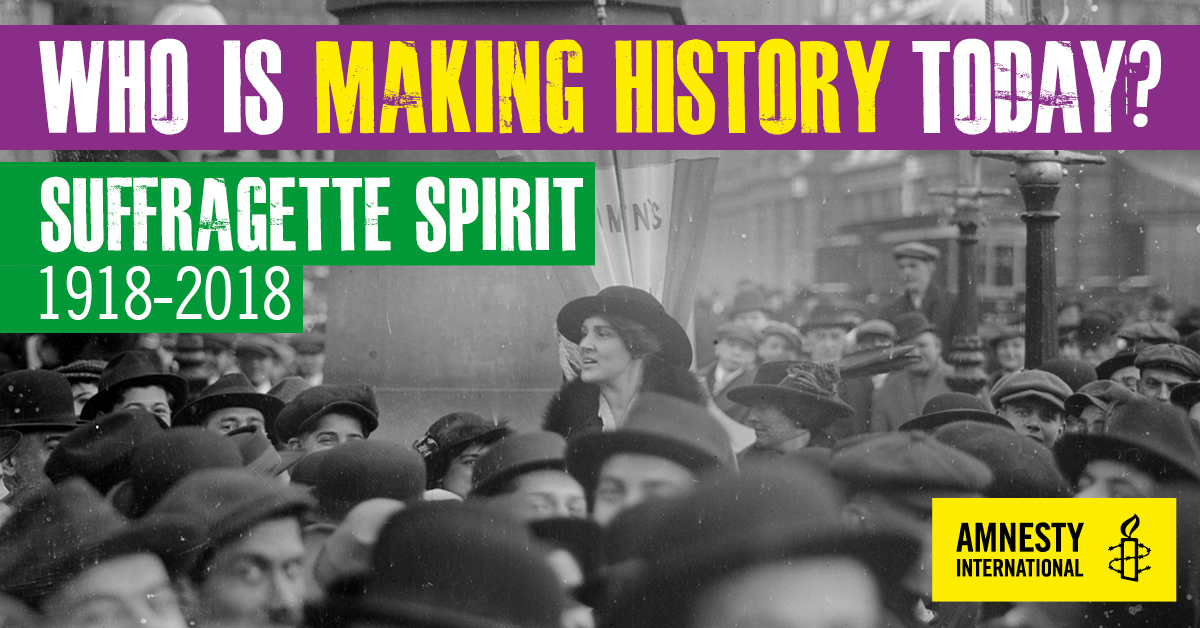 This is a consent form for participation in our Suffragette Spirit campaign.
If you have any queries regarding the below form, including why we are asking these questions, please email sct@amnesty.org.uk.
It's important to note that participation in this campaign will bring local and possibly national or international media attention. This will be a great opportunity to showcase your work to a wider audience, and tell more people about the issues you care about.
Sometimes high-profile women campaigners can face abuse or backlash for carrying out human rights work. In some rare instances this can extend to people's families – in the UK or overseas. Please bear this in mind when you complete this form.
Again, if you're unsure or have concerns, contact us by emailing sct@amnesty.org.uk.
Please consent by filling out the form below: