Students: register your interest in Write for Rights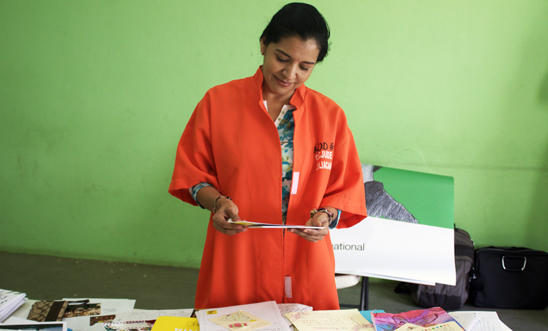 Yecenia Armenia opens Write for Rights letters in prison in Mexico, January 2016 © Amnesty International
It only takes a few minutes to write a card or letter, but those minutes can make all the difference to someone whose rights are being abused.
Our annual Write for Rights campaign is the world's biggest letter-writing event. It runs through November and December, when we encourage as many people as possible to write a message. Whether it's a card, photo or drawing expressing solidarity or a letter appealing to the authorities to stop the abuse, a message from you can make the difference to someone's life.
Let us know you're keen to work on Write for Rights
Fill in the form below and we'll post your order to you for free, from 1 November 2016. Please order the quantities you expect to use in your campaign activities.
Form not working for you? Try this link instead
Form not working for you? Try this link instead