Resource pack: Poverty + Human Rights (Welsh)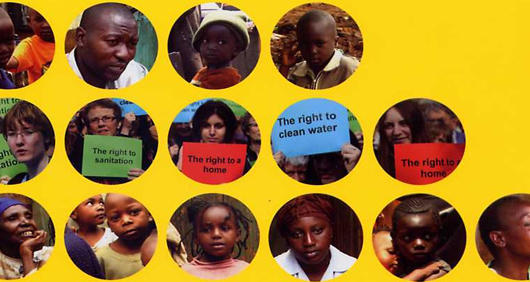 Explore the impact of poverty, and the changes needed to ensure everyone's right to live with dignity. Three lessons, an assembly and films about residents of a Kenyan community and their fight for human rights to download below. 
To order your DVD pack telephone 01788 545 553 and quote the code ED121
Also available: English language version
Lesson 1: Poverty + Human Rights
Cover key poverty definitions and info, introduce the concept that poverty is a human rights issue and identify human rights abuses associated with poverty.  
Lesson 2: Tackling Poverty
Explore NGO's different approaches to tackling poverty, apply them to a scenario to create NGO action plan, then decide on action for Deep Sea.
Lesson 3: Taking Action
Recap on the role of NGOs, introduce Amnesty and our work as a campaigning NGO, then choose, carry out and impact assess action for Deep Sea.
Curriculum links
PSE and Education for Global Citizenship (Wales)
Interdisciplinary cross-curricular projects on Citizenship themes