Refugee Week 2018: Refugees Welcome Graphic Gathering design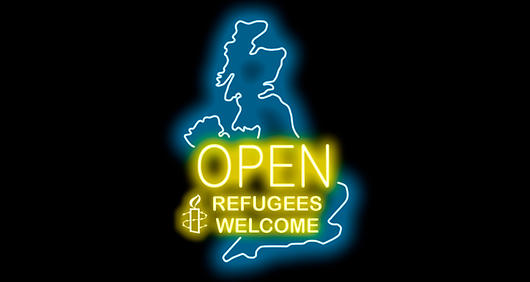 This is the winning design of Amnesty and the V&A's Graphic Gathering competition 2017-18 which is freely available for you to use on your materials and platforms for Refugee Week 2018.
You can request the design as a high-res JPEG and/or GIF by emailing creativeeducation@amnesty.org.uk. 
Graphic Gathering is the V&A's annual graphic design challenge for secondary school students. The competition is designed to give students a taste of professional practice and help prepare them for higher or further education and work in the creative industries through answering a live brief. This year's brief to secondary school and further education students was to design an icon for Amnesty International UK that conveys the message 'Refugees Welcome'.