My Rights Passport (Welsh)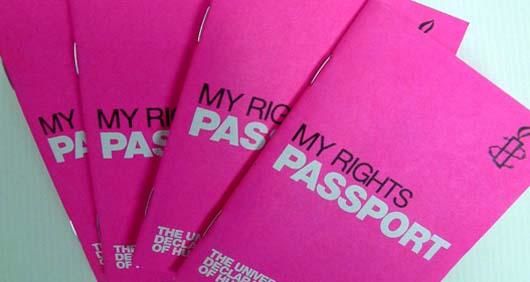 A colourful pocket-sized booklet of all the articles of the Universal Declaration of Human Rights for students aged 11+
Ideal for introductory lessons on human rights and great for students to keep.
Can be used with Primary and Secondary school packs.
To order: Phone 01788 545 553 and quote the code ED113.
You can also order a version of this resource in English.
If the rights in this booklet have inspired you to support the work Amnesty International does, you might like to join us.