Junior Urgent Action March 2018: Ali Aarrass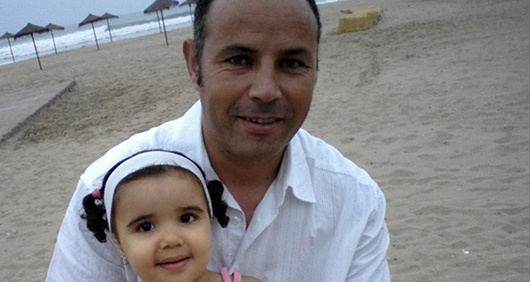 © A photo of Ali Aarrass and his daughter taken in 2008. © Private
The Junior Urgent Action is designed for our youngest activists aged 7-11.
March 2018's issue focuses on the case of Ali Aarrass who has been tortured, kept in solitary confinement and given an unfair trial.
Download the action below to find out how you can show solidarity with Ali through messages of hope and encouragement .
Are you aged 7-11? Join our Junior Urgent Action Network and receive twice termly cases adapted for our youngest activists.