UAE: three sisters released after three months in secret detention for tweeting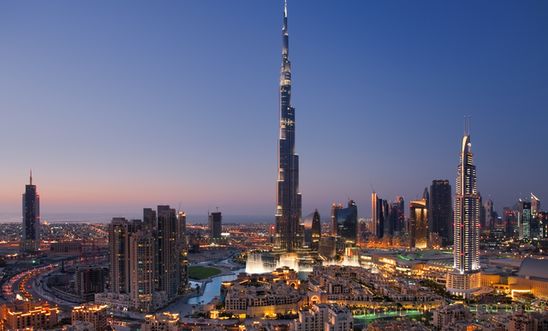 Despite its glitzy image the UAE has a much darker human rights record © Sophie James / Shutterstock.com
The sisters has tweeted about their POC brother, a 'UAE 94' prisoner
Three sisters have been released and reunited with their family today after spending three months in secret detention after the United Arab Emirates authorities subjected them to enforced disappearance, Amnesty International said. 
The three had been detained since February after posting comments on Twitter on behalf of their brother, a prisoner of conscience in the Gulf state.  
According to Ahmed Mansoor, a prominent human rights activist in the UAE, the sisters - Asma Khalifa al-Suwaidi, Mariam Khalifa al-Suwaidi and Dr Alyaziyah Khalifa al-Suwaidi - were dropped off at their family home at around noon local time today. 
The sisters had not been heard from since they were summoned for questioning at an Abu Dhabi police station on 15 February and then taken into the custody of the UAE's state security apparatus. Prisoners held in secret detention under the authority of the country's security apparatus are extremely vulnerable and are at particularly high risk of torture. 
The three women had been peacefully campaigning online for the release of their brother, Dr Issa al-Suwaidi, one of 69 people convicted after the 2013 unfair mass trial of 94 government critics and reformist activists, widely known as the "UAE 94" trial. They 69 were convicted on a charge of establishing an organisation that aimed to bring about the government's overthrow, a charge they all denied. The defendants included prominent lawyers, judges, academics and student leaders. 
Amnesty had been campaigning since February for the immediate and unconditional release of the three al-Suwaidi sisters. 
Amnesty International Middle East and North Africa Deputy Director Said Boumedouha said:
 

"It is not yet known what pressure the al-Suwaidi sisters were under while in detention, if they were charged with any offence, or if their release carries any conditions.

 

"What is clear, however, is that these three women should never have been detained in the first place. If necessary, we'll continue to campaign on the world stage to call for all charges and conditions to be dropped.

 

"Enforced disappearance is a crime under international law. It is a chilling act of repression for the state to silence activists' families by locking them up for months, with no access to their loved ones or the outside world. 

 

"While the three sisters' release must clearly come as a huge relief for their family and loved ones, the fact of the matter remains that their peaceful tweets have been punished with enforced disappearance. Those responsible must be brought to justice in fair trials."